Create a Content Strategy With This 7-Step Worksheet [Free Download]

Defining business goals and understanding your target audience are core components of a successful content strategy. In this post, we'll help you cut through the weeds to create a strategy that produces great results.
Content can be one of your organization's strongest business assets. According to the Content Marketing Institute, 96% of the most successful B2B content marketers say their audience view their company as a trusted resource. In order to build audience trust, you need to provide users with well-written content that answers their questions. A great content strategy can help you do just that.
State Your Objectives
Content strategies are developed to help organizations achieve their goals. So, naturally, the first step is to state your organization's objectives. What are you trying to achieve? This will be the guiding principle for your content strategy. If content is the means, your objectives are the ultimate end.

For example, Modcloth has a great fashion and lifestyle blog. It gives their audience entertaining and informative content. But Modcloth's content strategy wouldn't be great if the blog wasn't also used to promote their products. It's great content that meets both business goals and user needs.
Answer this: How can you find synergy between your organization's mission and the content you want to produce?
Define Your Audience
The second question you need to answer is: who are you trying to reach? To identify your audience and their needs as accurately as possible, you may want to conduct user research and develop some user personas. Once you better understand your users' needs, you can define how content will most effectively address those needs while also meeting your goals.
Answer this: Who are you trying to reach with your content? How do they engage with content?
Where Will Your Content Live?
There are many ways to distribute content. Each platform has strengths and weaknesses. Take time to identify your audience's most commonly used communication channels. What do they use each channel for?
For example, YouTube is great if your audience prefers video. If they would rather read, perhaps a blog on your website or a Medium publication would serve you better. Pick the communication channels that make it easy for you to find and engage with target users.
Ask this: Which platforms give you the highest possibility to catch your audience's eye?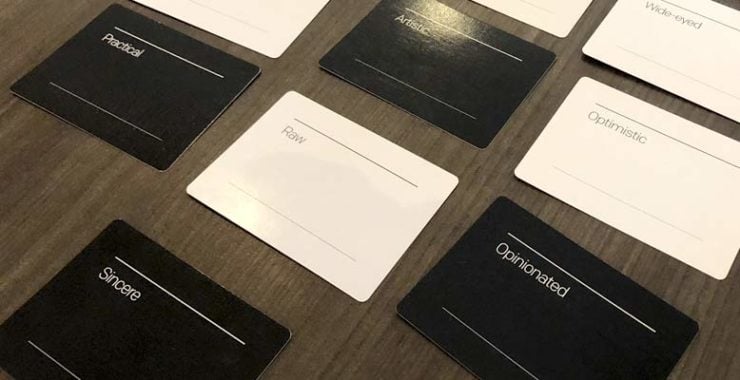 Define Editorial Standards
How will you communicate with your audience in ways they understand and relate to? Put it in concrete terms by creating editorial guidelines your entire organization can follow. How formal will you be? Will you use an academic or casual voice? Will you use contractions, semicolons, or the Oxford comma? What is grammatically appropriate (or inappropriate)? Be as specific as possible so you can maintain consistency across all communication channels.
Ask this: What is the professional standard your content should be held to?
Define Visual Standards
Similar to editorial standards, visual aesthetics are a vital part of your content strategy as well. How will you use visuals to make your stories more easily understandable? Will you use photographs, illustrations, or both? How will you tie your content strategy to your organization's overall visual branding to ensure consistency?
Ask this: How will you keep your content visually appealing?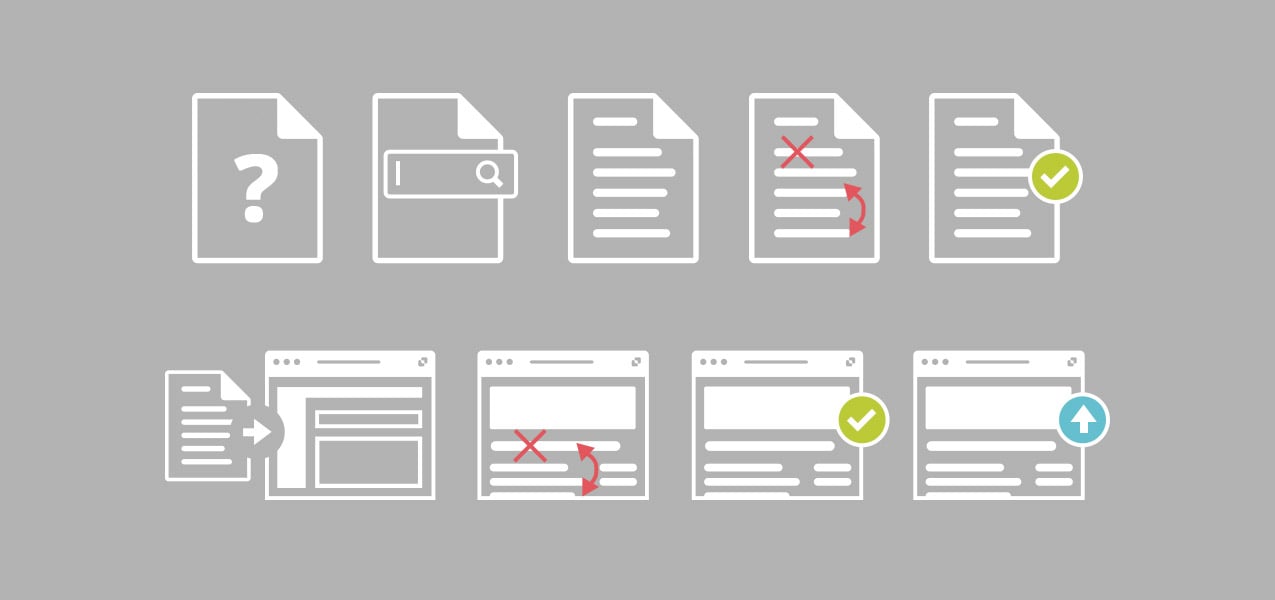 Detail Your Content Process
Think through the process of bringing your content to life. How many steps will it take? From conception to publication and promotion, whose hands will each post pass through? What approvals are needed? How will it be formatted and distributed in a way that is inclusive and accessible? What challenges will distribution platforms present to that goal?
Detail a step-by-step process and involve everyone on your team in its creation. Answering these questions ahead of time will save time, energy, and money down the line.
Ask this: Is your process easy to follow and quick to execute?
Define a Distribution Strategy
You will need to distribute content across the channels defined earlier to reach and engage your audience in meaningful ways. How will you do that? Will you pay for promotional posts? If so, what's your monthly budget for that? How might user interactions such as comments and mentions widen your potential reach organically? And most importantly, how often will you need to push out new content?

Defining good practices around post frequency and traffic generation will be vital to your success. As your content strategy evolves, distribution methods will change. Make sure you can adjust accordingly.
Ask this: How do you get content from your site to the user?
Get Specific About Measuring Success
You'll need a clear way to measure progress toward content strategy goals over time. Otherwise, how will you know if your efforts succeed? What specific criteria will you use to measure content performance: clicks, views, signups, purchases, donations, or other interactions? Which tools will you use to better understand content performance?
By periodically revisiting content strategy performance, you can realign or pivot your strategy quickly. This brings us to our final point…
Ask this: What result would make your content campaign successful? How do you measure that?
How Will You Sustain Your Content Strategy?
It's not enough to create a good content strategy if you can't maintain it over time. Effective content governance is all about preparing for the future while remaining flexible enough to shift your focus as you learn new things. This applies to team dynamics, scalability, and a world of other issues that arise as you execute a content strategy long-term.
Putting systems and resources in place that allow you to smoothly execute content marketing efforts without constant oversight or backpedaling will make a significant difference in your ability to scale them over time.
To do this, include regular team check-ins, performance reports, and content audits in your governance process. This will help you quickly identify areas for improvement. For instance, sometimes content updates can significantly improve performance, so be sure to identify posts that could benefit from this.
This is a great time to think about creating a content calendar. If you need ideas about how to structure content governance efforts, we have a wealth of resources.
Ask yourself: Can your team keep up with your process over time?
Content Strategy: Closing Thoughts
An effective content strategy is one that grows and evolves over time. Good content strategy is also a key component to a more sustainable website. Hopefully, the process outlined above gave you some good ideas for how this might apply to your own content work.
Download Our Content Strategy Worksheet
We created a 7-step worksheet based on the process above. It can help you and your team jumpstart content strategy efforts or refresh an existing strategy.
Use it in a workshop or as a standalone exercise to create a roadmap for continued success. Just fill out the form below and we'll send it over. Thanks!
Note: This post was originally published in 2014 and has been significantly updated to match current content strategy practices.