Is Your Digital Marketing Strategy at Odds with Your Climate Strategy?
In this post, we cross-examine seven ways to align your organization's digital marketing strategy with an impactful climate strategy.
Marketers use the internet every day to promote our products, provide services and programs, advance our missions, and run key operations. However, some of these tactics can be at odds with proven climate strategies.
How might we create harmony between good digital marketing and impactful climate strategies grounded in science and environmental justice? Below are seven suggestions.
Climate Strategy vs. Digital Marketing Strategy
When it comes to information and data, we have been sold the lie that it's all in the Cloud, that it's ethereal and immaterial. Digital is physical. Storing the current amount of data we have requires about 70 million servers. Each server caused between one and two tons of CO2 to manufacture, before we even consider the massive quantities of energy to run them, and the even more massive quantities of water to cool them.

— Gerry McGovern, 99% of Data Has Been Produced in the Last Ten Years
With few exceptions, our digital marketing strategies are designed to achieve:
More impressions
More click-throughs
More likes
More comments
More views
More conversions
And so on…
It's always more. Campaigns that improve the metrics above are deemed successful while those that don't are abandoned like single-use plastic. Plus, many organizations leave outdated information online rather than properly disposing their data or governing their content.
More importantly, do these campaigns actually move the needle to help an organization thrive? For most, there are only a few metrics that really matter. Yet we insist on collecting far more data than we ever need.
This wasteful approach has consequences. In fact, our dysfunctional relationship with data is so ridiculous that data centers have become the digital equivalent of landfills, packed with bits and bytes we'll never use or need. Over 90% of the data we collect or create has little or no value, despite its huge cost to the environment. What's more, sloppy data practices lead to all sorts of potential security and data privacy issues.
Sure, tactics like sustainable web design and choosing a green web host will help. However, doing these things doesn't automatically make your digital product or service 'sustainable'. There is a huge amount of waste created in a product or service's ongoing use as well.
It's time that marketers, analysts, product managers, search consultants, and other data power users come to terms with this.
What's in Your Climate Strategy?
This report from the International Panel on Climate Change is a litany of broken promises. It is a file of shame, cataloging the empty pledges that put us firmly on track towards an unlivable world. We are on a fast-track to climate disaster.

— Antonio Guterres, U.N. Secretary General, Mitigation of Climate Change Report 2022 (YouTube video)
Recent IPCC reports emphasize that drastic changes are needed quickly across sectors to maintain a livable planet. Every organization needs a clear, stakeholder-focused climate strategy. It is only a matter of time before this becomes a requirement to operate in any sector.
Plus, from health issues and natural disasters to supply chain and operational problems, resilience in the face of a changing climate will be a top priority for any organization hoping to stay solvent and relevant.
Yet many organizations still haven't made climate strategy a priority. This is especially true in the online advertising and marketing industries, which have been slow to address their own environmental impacts.
Some possible reasons for this include:
However, it is possible to align an effective climate strategy with a good digital marketing strategy. Let's explore how.
7 Ways to Align Climate Strategy with Digital Marketing Strategy
Whenever we talk about radical action or radical collaboration, it doesn't mean the action is necessarily extreme but rather deeply rooted in its urgency… Those of us who work in business actually have a special kind of power—the power to make decisions with huge ramifications. It is vital that we find ways to help channel that power in a direction that can drive system-level change.

— Charmian Love, Natura & Co, Why Big Business Should Get Radical To Address The Climate Crisis
Try the seven tactics below to create a better relationship between your digital marketing efforts and an effective climate strategy. Some you can accomplish with little time or effort. Others will require more resources. All are better for people and the planet.
1. Create an Emissions Reduction Strategy
The use of offsets is not counted as reductions toward the progress of companies' science-based targets. The SBTi requires that companies set targets based on emission reductions through direct action within their own boundaries or their value chains. Offsets are only considered to be an option for companies wanting to contribute to finance additional emission reductions beyond their science-based target/net-zero.

— Science-Based Targets Initiative (SBTI)
Covering a complete organizational emissions reductions strategy is beyond the scope of this post. Plus, those strategies will be different for each organization and department. However, by including digital products and services in your emissions reduction strategy you can directly influence your marketing's impact. Here are some things to consider:
Reduce risk: When devising digital campaigns, projects, or related work, conduct a risk analysis as part of the process. This might include a content audit or review of your performance metrics. Include digital emissions in this analysis to identify potential carbon traps.
Energy efficiency: Implement energy efficiency plans. For digital businesses—in addition to emissions associated with facilities and operations—improve the digital products and services you create and use, including third-party services, which are covered under Scope 3 below.
Green hosting: Transition from fossil fuels by choosing hosting providers and data partners with clear renewable energy policies. This can potentially reduce a significant percentage of your digital emissions. Find a provider in the Green Web Foundation's hosting directory.
Data strategy: Adopt a sustainable data strategy that includes ongoing testing and good governance practices, like data disposal and data privacy.
Verified offsets: Don't rely on offsets before reduction. Reduce first, offset what you can't reduce, and only use verified solutions!
2. Focus on Quality Over Quantity
A content marketer wants lots of visits, and we want those visitors to stay as long as possible. We want low bounce rates and long visits. Those are considered success metrics. But in the long run, we need to think about the desired outcome for us and for our visitors, and look for ways to meet those goals as efficiently as possible.

— Andy Crestodina in Designing for Sustainability: A Guide to Building Greener Digital Products and Services
Retool your relationships with important stakeholders and the campaign data you generate to prioritize quality in every task and interaction. Consider the following:
People first: Put relationships before interactions or transactions. In planning, collaboration, and co-creation, include diverse stakeholder perspectives to ensure their needs and pain points are represented. Understand non-human stakeholders, like the environment, as well. Prioritize meaningful interactions at every step.
Build community: Nurture and co-create customer or stakeholder communities around shared values and common ideas. Center marginalized voices in these conversations.
Knowledge sharing: Similarly, educate and encourage carbon consciousness and climate justice among end users. Alert organizational stakeholders to your efforts by declaring a climate emergency. Use B Lab UK's Climate Emergency Playbook for Business to get started.
Digital resilience: Create a long-term governance plan that includes quality control policies related to digital resilience—security, data privacy, content strategy, access to information, product management, maintenance, technical debt, and so on.
Measure what matters: Finally—and perhaps most importantly—track only the metrics you need and the data you have permission to collect. Reduce your measurement strategy to a core set of important metrics—page conversions over traffic, for instance. Revisit this as needed.
3. Improve Performance and Efficiency
Shaving off a single kilobyte in a file that is being loaded on 2 million websites reduces CO2 emissions by an estimated 2950 kg per month.

— Danny van Kooten, CO2 Emissions on the Web
Websites are the foundation of many digital marketing campaigns. Website performance has a direct impact on your bottom line. People quickly leave slow or poorly performing websites. Slow websites also significantly contribute to the internet's massive environmental impact.
Improving website performance reduces both abandonment rates and emissions. This impacts search rankings and can reduce hosting costs as well. Consider taking these actions:
4. Prioritize Scope 3 Emissions
Supply chain emissions are, on average, 11.4 times higher than operational emissions, which equates to approximately 92% of an organization's total GHG emissions.

— Transparency to Transformation: A Chain Reaction, CDP Global Supply Chain Report
Digital organizations or departments can make the biggest potential difference with Scope 3 emissions. Since these are indirect emissions associated with your digital supply chain and not direct operational emissions, Scope 3 is also the most challenging for an organization to implement. Consider taking action on the following items: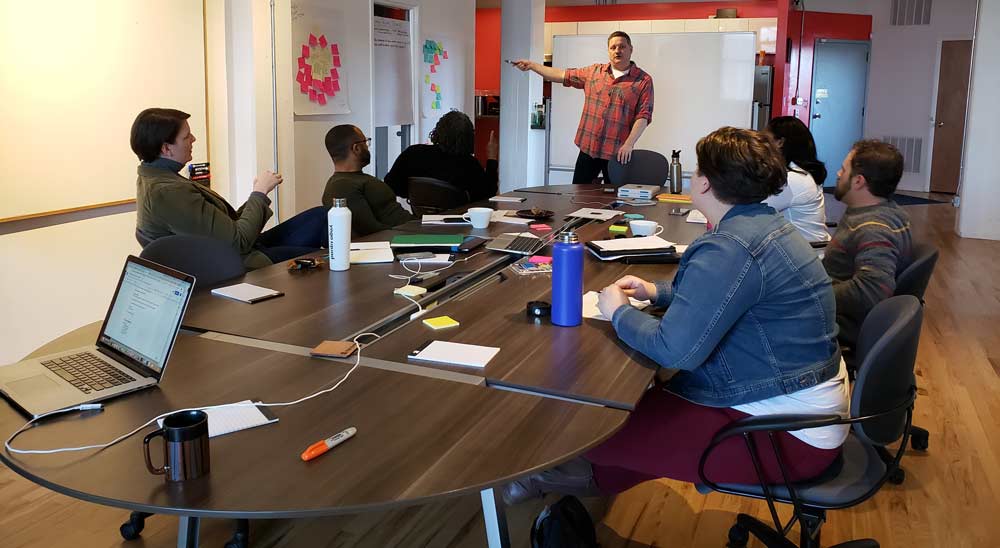 5. Prioritize (Social) Innovation
What can we expect from an agency? It can't be just 'how to sell more product.' It has to be a full range of services that help companies change their products and use less energy, so that when people are looking for advice from marketers, that you can connect them up to this bigger conversation. That you can advise them on a range of sustainability questions from the manufacturing right through to the communications, the sales and the corporate claims. It is part of the ESG package to offer these services.

— Sadhbh O'Neil, What Does the IPCC Report Mean for Brands and Agencies?
In order to tell a compelling sustainability story in their marketing, many organizations need an innovation overhaul first. Otherwise, you might run into some pretty severe pitfalls that could have been avoided.
Plus, during times of increasing uncertainty and ongoing disruption, agile organizations that focus on continuous improvement and better understand how to create shared value for stakeholders will also be more resilient. B Corp certification is an example of social innovation, though not every B Corp is a social enterprise.
Social innovation can inform compelling content and form the foundation for impact-focused marketing campaigns meant to engage organizational stakeholders. The activities below just scratch the surface of available opportunities for organizations, but they're a good start.
6. Climate Justice Over Carbon Tunnel Vision
The people making the decisions are far too often not the same people that are on the front lines of our most pressing challenges. It is critical for businesses to understand the difference between extractive and transactional versus equitable and reciprocative relationships with frontline communities when working to advance climate justice.

— Jacqui Patterson, Founder and CEO, The Chisholm Legacy Project
Next, meaningful climate justice can't happen without centering the voices of marginalized communities who are most impacted by the climate emergency in your communications. When we focus only on emissions, we miss a big part of the equation—justice for those who are least responsible for this crisis in the first place.
Marketers can make a compelling difference in the stories they tell. Yes, reducing emissions is critical to addressing climate change. However, climate justice requires a strong social foundation alongside emissions reductions. To do this:
Center marginalized voices: Inclusive climate communications feature those who are directly affected by climate change. Highlight their voices in your marketing campaigns.
Embrace intersectionality: To reduce risk, be sure to prioritize related intersectional issues in your work. For digital organizations or departments, prioritize sustainability and accessibility alongside data privacy and security. Better yet, create a digital-specific Code of Ethics that includes all these things and more.
Data equity: Similarly, make equitable decisions when doing data-driven research. Representation matters. This is key to implementing the sustainable data strategy mentioned in point one above.
JEDI supply chain: Finally, incorporate Justice, Equity, Diversity, and Inclusion (JEDI) principles into your supply chain and vendor vetting policies. For digital businesses, this could mean partnering with a minority-owned ethical marketing agency or not supporting suppliers that fuel injustice.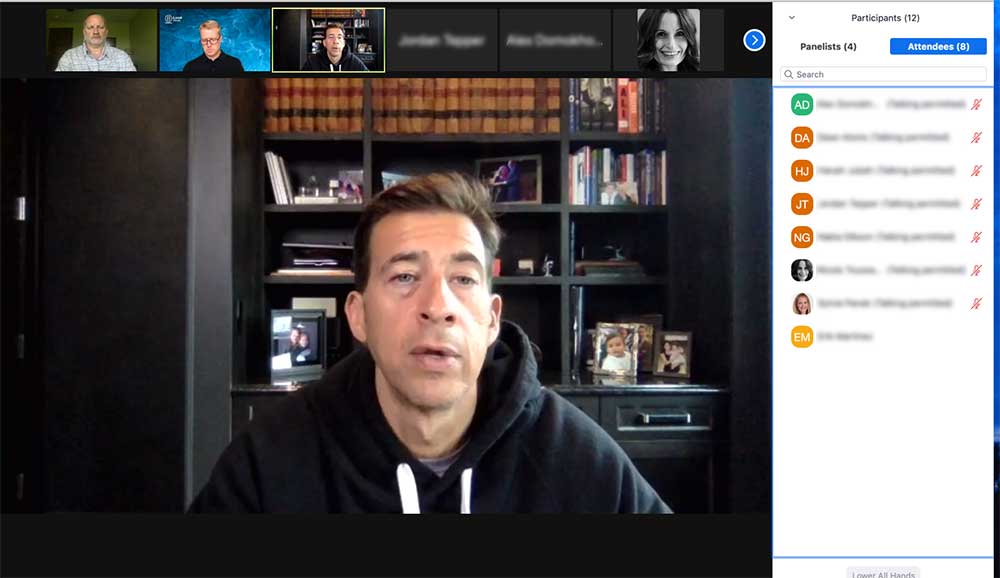 7. Advocate for Impactful Climate Legislation
The earth shouldn't be taken for granted, nor should its people, and the drivers of this exploitation—greed, racism, capitalism, and other systems of oppression—should be rejected and dismantled. If we combine social justice efforts with environmental awareness efforts, we will harness enough power, representation, and momentum to have a shot at protecting our planet and creating equity at the same time.

— Leah Thomas, The Intersectional Environmentalist: How to Dismantle Systems of Oppression to Protect People + Planet
Most importantly, we can't build the strong social foundation mentioned above without changing legislation. This is where individual actions make the biggest difference. It is also another way marketers can differentiate their organizations in the content they create and share.
In order to redesign how we work, we must change laws that keep current broken systems in place. We need new legislation, grounded in climate justice, that incentivizes organizations across sectors to make the right decisions. To accomplish this:
Meet legislators: Work with local representatives to enact laws that support climate justice and make it easier for everyone to improve their digital carbon footprint.
Community co-creation: Next, engage your community, co-create solutions, and participate in advocacy efforts that center Black, Brown, Indigenous, Asian, low-income, LGBTQ+, disabled, and other marginalized voices.
Find strategic partners: Join forces with a local nonprofit that has specific expertise in political advocacy to make your collective efforts more successful.
Energy disclosure: Finally, support legislation that requires full disclosure from companies on their pollution and energy use, including those in the tech sector.
Aligning Digital Marketing Strategy with Climate Strategy
There's a long road ahead for all industries to redesign their organizational systems and procedures to be more equitable and climate-focused. Unfortunately, the clock is ticking and time is limited.
However, digital businesses and departments—including marketing—currently have a unique opportunity to lead in these efforts. With each organization playing its part, we can collectively reach a long-term goal of shared prosperity and environmental justice. The best time to do something is now. If you're ready to take the next step you can get started with our post on sustainable SEO processes and practices.
Hopefully, the list above will help you take action. As always, if you have any questions after reading this, connect with us on Twitter or LinkedIn (see footer below) or reach out via our contact form. We would be happy to help you get started.
Digital Carbon Ratings, now in Ecograder.
Understand how your website stacks up against industry carbon averages with this new feature.
Try Ecograder