Keep your digital products safe and secure with website maintenance services from Mightybytes.
Website Maintenance Services
By working with Mightybytes, we have consolidated four external vendors down to one—how's that for efficiency? Their website maintenance service saves us time and money so we don't have to worry about our website each month. More importantly, it gives us peace of mind that the site will continue functioning as our customers need it to, allowing us to focus on the critical task of growing our business.

— Jeff Marcous | Chief Evolutionary Officer | Dharma Merchant Services
Maintaining your website over time can be a hassle, but it doesn't have to be. Our website maintenance service removes the headaches and frustration that come with keeping your website safe, secure, reliable, and up-to-date.
Streamline Your WebOps
You're busy running a dozen different digital marketing campaigns. The last thing you need are website problems or server issues slowing you down. Plus, a neglected website leads to scores of security and functionality issues over time. Out-of-date website and server software can:
Slow your website down, which frustrates users and impacts search performance
Reduce conversions, causing you to miss business opportunities
Make your digital products difficult to use
Leave your site vulnerable to hackers
Put your customers' data at risk
These things also lead to hidden costs, not to mention ongoing frustration for you and your team. Your website has a job to do: it should drive leads, revenue, and growth opportunities. No one should have to settle for a sub-par digital experience.
You need a website maintenance solution that empowers your team to meet business and marketing goals rather than waste time wrestling with server settings and software updates. Get the peace of mind that comes with knowing your most important digital marketing asset is optimized to meet your expectations.
Here's how Mightybytes website maintenance can help you achieve long-term goals.
Bundled Service, Peace of Mind
First, we bundle hosting and website maintenance into a single service package. Bargain web hosts may offer low prices, but most do little beyond providing a spot to 'park' your website. Over time, this leaves your website open to vulnerabilities. Keeping website software up-to-date is critical to maintaining long-term success.
A high-performing website requires a strong foundation. That's why Mightybytes bundles website hosting with twice-monthly hands-on website maintenance. The software you use to run your website and where you host it will make a huge difference in its success. By bundling these two services into one, we take the frustration and guesswork off your plate while also setting you up for long-term, future success.
The bundled package includes these two components:
1. Secure WordPress Hosting
By some estimates, WordPress runs 35% of the Internet. It's flexible and can expand to suit nearly any organization's online business needs. Unfortunately, most web hosting companies don't address the specific needs of WordPress customers. This is because your website not only needs secure, reliable hosting, it requires ongoing maintenance as well.
Mightybytes green web hosting services include the following benefits:
99.98% Uptime: Servers stay up, so does your site.
Fast: Servers are optimized for peak performance.
24/7 Monitoring: Our team gets real-time alerts on any potential issues or threats that could impact your account.
Scalable: Seeing a significant rise in traffic or need additional features? Your account can grow as your needs do.
Daily Data Backups: Peace of mind that you can quickly access and restore a recent backup should something happen.

Green Hosting Powered by Renewable Energy
More importantly, the servers we use to host your website are powered by renewable energy, which reduces your organization's environmental impact. In fact, because we also purchase renewable energy credits on behalf of our clients every year, our hosting is actually carbon negative. Green web hosting is one of the most impactful things you can do to reduce the environmental impact of your digital products and services.
2. Twice-Monthly Website Maintenance
Our basic monthly website maintenance package includes:
Email Updates: Twice a month, we send alerts to let you know what we're doing.
Software Updates: Hands-on website and server updates provide a baseline safeguard against security vulnerabilities, slow performance, and other potential issues.
Site Logging & Notifications: Because we log the services your site needs, you will get notices from us when things are set to expire.
For most clients, this is more than enough to keep their website operating at peak performance.
How do we Maintain Websites?
You will receive an email in advance of the pending basic maintenance service. In that email, we'll ask you to get in touch if there's a conflict. Otherwise, there's nothing you need to do. Then, twice per month, a member of our development team will log into your account and run the following process:
Audit: We check to make sure you're running the most current version of WordPress, and if not, are there known conflicts that might prevent us from updating?
Update: On a staging server, we update plugins and other server software to check for conflicts before updating the live site.
Push: If everything checks out, we push the updates live.
This hands-on process ensures that your website continuously provides the customer experience you need it to. It also frees up your time to concentrate on higher-value, more meaningful, strategic marketing efforts.
This service covers our clients' needs for a baseline hardening against most issues. However, should you require custom features like load balancing, extra security, or additional server space, we are happy to devise a custom solution for you.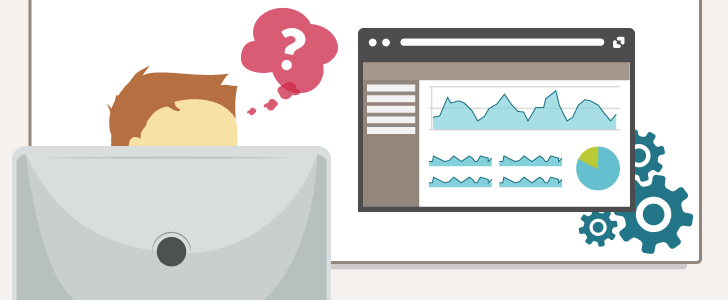 Website Maintenance vs. Website Support
Website maintenance is a standardized service: we run the same process on all client websites. The process is standardized and, typically, so is the price. However, should you also want to address ongoing website needs, we offer website support services to help with feature development, optimizations, ongoing consulting, troubleshooting, creating and running digital marketing campaigns, and so on.
Our clients find these website support services help them operate a more agile and flexible organization over time. This saves them time and money.
Get More Information on Our Website Maintenance Service
Ongoing website maintenance is critical to making more flexible, data-driven digital marketing decisions. Drop us a line below. We'll be happy to share more information in a follow-up call or email. Thanks very much.