Creating Social Impact
Everything we do at Mightybytes stems from a desire to create positive social impact. Here's how we make good on this promise.

Helping Our Stakeholders
As a Certified B Corp, working with organizations that share our mission is important to how we fulfill our own. We choose our clients carefully to ensure each project fulfills specific impact goals.
We're committed to helping our stakeholders—communities, workers, customers, and so on—redesign systems and create shared value. Here are some of the ways we work to create positive social impact:
For more information on these efforts, please read Our Corporate Philanthropy Practices on our blog.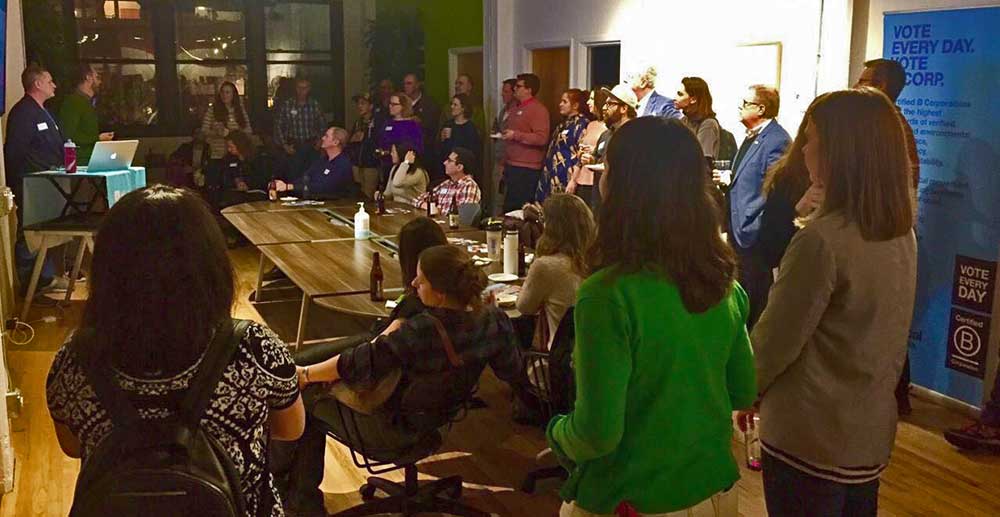 Improving Communities
Here's how we define and improve community in our work.
As noted above, we host educational webinars and workshops that are open to anyone.
We create publicly available educational content on Corporate Digital Responsibility (CDR), digital marketing best practices, data privacy, accessibility, sustainability, and so on.
By buying first from local businesses and other B Corps whenever possible, we support a local economy.
Through B Local Illinois, we collaborate with other B Corps in Chicago to grow the local B Corp community and help it thrive. This helps communities where B Corps operate thrive as well.
From volunteer opportunities to speaking engagements, we actively spread the word about responsible digital practices and using business as a force for good.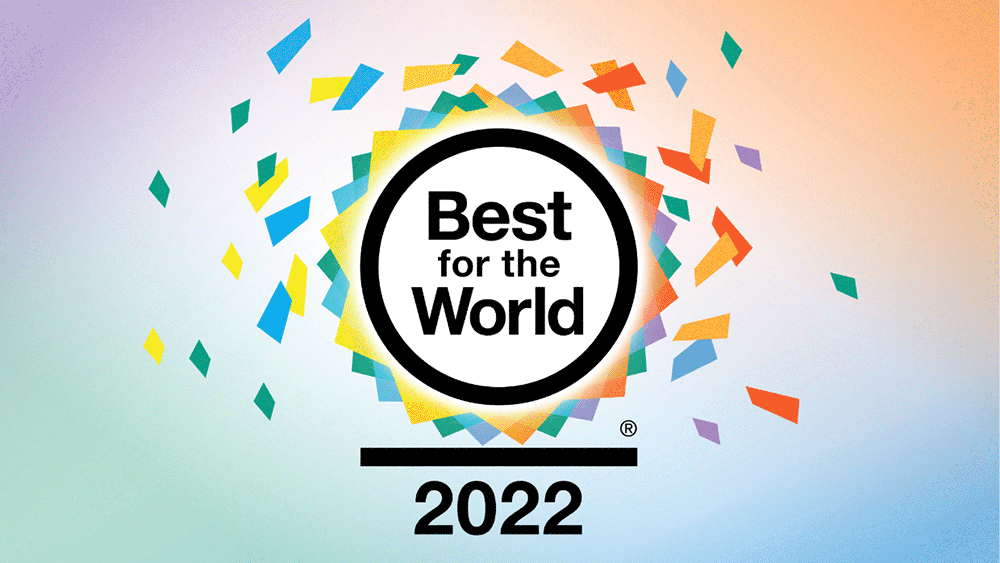 Prioritizing People
As an LGBT-certified business enterprise, it is important for Mightybytes to create an inclusive work environment where our team and all stakeholders feel welcome and heard. We do this in several ways:
Ongoing peer-to-peer education, collaboration, and process improvement.
Team participation in strategic planning through SOAR analysis and other collaborative activities.
Coordinated volunteer efforts through partners like B Local Illinois, the Alliance for the Great Lakes, and others.
Helping team members thrive by paying everyone a living wage, reducing pay inequity, offering the best benefits our resources allow, and providing work-life balance and a flexible schedule.
Actively searching out values-aligned partners with which to do business.
Social Impact Campaigns
Social impact is critical to how we fulfill our mission as a B Corp and how we tell our story:
Make Mightybytes Your Social Impact Partner
If partnering with an agency that excels at making the world a better place matters to you, consider Mightybytes for your next project.