Committed to Sustainability
Sustainability principles drive everything we do at Mightybytes. We run our agency with a triple bottom line philosophy that supports people, planet, and shared prosperity. Here's how that plays out.
Designing for Sustainability
Good design can be used to address many of our greatest sustainability challenges. For example, through our pioneering work in the growing field of Sustainable Web Design, we raise awareness of the internet's massive environmental impact. More importantly, we help people understand how to design more sustainable digital products and services. Plus, our blog covers the intersection of sustainability, design, and technology in great detail. Above all, we power 100% of our hosted sites with renewable energy.
Tim's book, Designing for Sustainability: A Guide to Building Greener Digital Products and Services is a great resource for digital teams looking to integrate sustainable design practices in their own work.
Our efforts in this area have been recognized by Wired, Fast Company, Wired UK, Mozilla's annual Internet Health Report, Triple Pundit, and many others. For a full list, check out our Press page.
Also, in 2017 we earned an Illinois Sustainability Award, the longest-running environmental award program in the United States. These awards are distributed each year to a small group of organizations that serve "as a model of environmental stewardship for residents, businesses, and institutions" throughout the state.

Ecograder
Ecograder is a free online tool to help you improve your website. For example, handy reports quickly identify easy ways to reduce consumption, eliminate waste, and use less energy. Plus, Ecograder has crawled millions of URLs, creating a large repository of digital sustainability data.
Moreover, Ecograder has been featured in Fast Company, The Green Market Oracle, Sustainable Brands, The Chicago Sun-Times, and numerous other publications.
In 2022, we gave Ecograder a significant overhaul with the goal of making its reports more actionable and easier to understand. Have you used it to check your website yet?

Declaring a Climate Emergency
To underscore the importance of addressing our global climate crisis, in early 2020 Mightybytes declared a climate emergency. That is to say, we joined hundreds of other B Corps committed to operating a Net Zero business. Moreover, we hope to do so within a year of our commitment.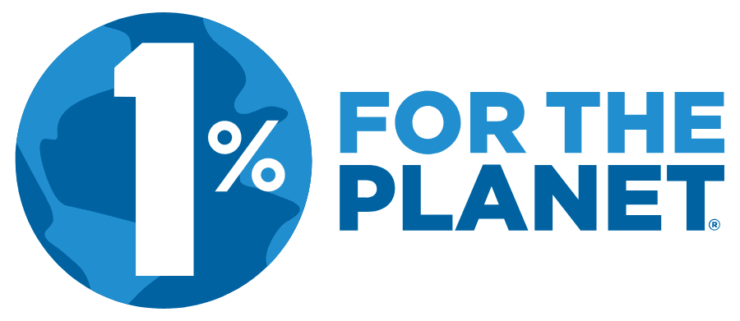 1% for the Planet
Mightybytes is a proud business member of 1% for the Planet. As a result, we donate 1% of our top-line sales (not profits) each year to environmental charities. For instance, over the past three years, we have committed tens of thousands of dollars to great organizations like Climate Ride, the Alliance for the Great Lakes, Delta Institute, Growing Home, the Illinois Green Alliance, World Wildlife Fund, and others.
Above all, this is a strategic choice to support a more inclusive and regenerative economy. For example, check out our post How 1% for the Planet Helped us Rethink Philanthropy.

Sustainable Business Practices
We work hard to promote sustainability principles in work and life. Subsequently, implementing green policies and procedures is important to how we run our business:
We donated or recycled legacy equipment, supplies, and other materials when the company went virtual due to the pandemic.
A green travel policy encourages employees to travel only when necessary, use virtual tools, and choose more sustainable forms of transit when possible. We offset all air travel emissions through fellow B Corp 3 Degrees.
In addition, Mightybytes purchases Renewable Energy Credits (RECs) for our annual energy use.
Also, the company's green purchasing policy requires we use Certified B Corp vendors whenever possible.
Environmental Nonprofit Service
Climate Ride is a global nonprofit that produces charity endurance events for environmental causes. From 2011 to 2016, Mightybytes offered annual pro bono service grants to Climate Ride. These grants helped the organization improve their website, increase donations, and advance their mission. During that period, our founder Tim also served on Climate Ride's board, three years as its President.
Plus, since 2010 Climate Ride teams comprised of Mightybytes employees and their friends have raised hundreds of thousands of dollars. This money supports Climate Ride's mission to inspire people to address the climate crisis. Plus, funds raised also help great local and national nonprofits like B Lab, Active Transportation Alliance, Rails-to-Trails Conservancy, World Bicycle Relief, and others.
In addition to past board service with Climate Ride, Tim recently joined the board of the Alliance for the Great Lakes, another Climate Ride beneficiary.

Proud to be a Certified B Corp
Most importantly, we are proud members of the global B Corp community. This grounds all our work. Our company adheres to the highest verified standards of social and environmental performance, transparency, and accountability. Being a B Corp is core to our success.
In 2012, Mightybytes co-founded B Local Illinois, a community of Illinois-based companies committed to using their businesses as a force for good in the world. Sustainability is key to this work.
In addition, Mightybytes was included in B Lab's annual Best for the World list—which honors companies in the top 5% of all B Corps—every year since 2017.
To find out more about what being a B Corp means to us, check out our B Corporation page.
Finally, if partnering with an agency that excels at making the world a better place matters to you, consider Mightybytes for your next project.
Get Our Book on Sustainable Web Design
Designing for Sustainability: A Guide to Building Greener Digital Products and Services by Tim Frick is available from O'Reilly Media.