Make Mightybytes your strategic digital partner for ongoing feature development and website support.
Website Support Services
Our partnership with Mightybytes these past few years has been instrumental in helping NABP build out and grow its digital marketing practice. Their team keeps us focused on driving long-term results while delivering multiple projects and troubleshooting unforeseen challenges at a moment's notice. It's invaluable.

— Larissa Doucette | Marketing Senior Manager | National Association of Boards of Pharmacy
Whether it's driving qualified leads, providing customer support, educating stakeholders, or increasing donations, your website has a job to do. Mightybytes offers website support services to ensure it keeps doing that job.
Our website support packages are customized to your unique business goals and your users' needs based on our entire range of services. We'll help you figure out what's best for both your budget and the goals you want to meet, then chart a course for achieving them as quickly and efficiently as possible.
Here are several of the most common website support services our clients choose to help them drive success.
Feature Development
We understand that managing and maintaining a successful digital product or service is complex, challenging, and requires a long-term commitment. We're here to help. We'll work with you to devise a long-term product roadmap, then research, develop, and test new website features for optimal performance over time.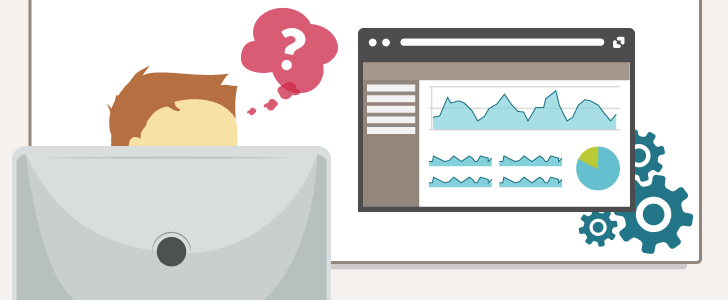 Digital Marketing Strategy & Support
Successful digital marketing requires many stakeholders, often from different departments, working in tandem to achieve your organization's goals. This 'WebOps' based approach is proven to provide better results faster. However, many organizations aren't set up to successfully implement this. Mightybytes can serve as a skilled supplemental digital marketing resource for your existing team.
Here are some of the things our clients ask us to help them with.
Search Engine Optimization
Getting your website to show up on the first page of search engines is a primary goal for many organizations. However, good search engine optimization practices require playing the long game. That's why improving search performance is perfectly suited for Mightybytes' website support packages. We help you set realistic long-term goals, then chart a course for reaching or exceeding them over time. Monthly reporting helps us collectively figure out if our efforts are tracking with our goals.
Conversion Rate Optimization
Driving all the traffic on the internet to your website won't do any good if your pages don't convert casual visitors into qualified leads. Mightybytes offers conversion rate optimization services to help you clearly understand which site pages drive conversions and which have room for improvement.
Through a variety of testing and measurement techniques, we first identify key improvement targets, then create content variations to test and measure a hypothesis. Over time, you can see a clear path to improvement.
Analytics & Reporting
Website analytics are only as good as the effort you put into customizing them to meet your unique business goals. Out-of-the-box, most analytics packages are woefully inadequate. However, coupling customization with a clear analysis, benchmarking, and reporting strategy gives you an edge to make more informed digital marketing decisions over time. Our website analytics and reporting services help you more quickly achieve your goals.
Here's the process we follow:
Audit your existing analytics setup and create recommendations
Make custom improvements that track to your marketing goals
Implement monthly analytics reporting so you always know where you stand and can make data-driven decisions
This approach drives data-driven decision-making that saves you both money and time.
Website Optimization
A slow, poor-performing website that isn't accessible to all users is the digital marketing kiss-of-death. Not only will the majority of users leave a site that doesn't load in under two seconds, bloated pages will undermine your search engine performance as well. Plus, if people with disabilities can't access your content using assistive technologies, not only will they flee to your competitors, you could be in breach of the law as well.
Mightybytes helps our clients optimize their website for the best performance possible for all users, including those with disabilities or using mobile devices.
Technical Support
Finally, there's the peace of mind that comes with knowing you have a seasoned strategic partner at your disposal. We're happy to be on-hand when something goes wrong, when you can't figure out a vexing problem, or when you just need someone to bounce new ideas off. We provide this service for many of our clients, who appreciate having a dedicated resource to help them.
Website Support vs. Website Maintenance
Our website support services work best for your organization's ongoing digital marketing needs, which often change from month to month as priorities shift. However, perhaps you simply need hosting and maintenance to keep your website safe and secure over time. Mightybytes also offers a basic maintenance service that might better suit your needs.
Need help with website support? Drop us a quick line and we'll get back to you.