How to Prioritize Digital Accessibility and Sustainability

In this post, we explore the connection between sustainability and digital accessibility and outline how you can prioritize both, side-by-side, within your own organization.
First, consider these statistics:
The truth is, most websites don't work well for many people with disabilities. Sometimes, lack of access to information can be life-threatening or put people in harm's way. For organizations, you might be at risk for a lawsuit.
Similarly, many digital products are also often slow, inefficient, perform poorly, and use or waste a lot of energy, most of which still comes from fossil fuels. In fact, this is so widespread that the internet's overall environmental impact is on par with that of the commercial airline industry.
As a Certified B Corp, we strive for sustainability and inclusivity in everything we do at Mightybytes. We believe that the internet can and should be accessible to everyone. This is one of many reasons why we contributed to and and signed the Sustainable Web Manifesto. It is also why we created impact business models for both disciplines.
In the case of digital accessibility, more inclusive design choices can also be more sustainable. Here's how.
Digital Accessibility and Sustainability
When working on Web accessibility, one finds frequently that some practices result in reducing the size of pages, or the amount of data transferred to the user. Furthermore, an accessible Web site is generally simpler and therefore faster to view, not only for users with disabilities. Every small earning…humbly contributes to the global effort.

— French Open Web Group, Accessibility is Good for the Planet
We have covered sustainable web design, digital accessibility, and, more recently, related topics like corporate digital responsibility, extensively on this blog. There are many reasons for this. Here's a good one:
Clearly understanding the lifecycle and users of digital products we design and build ensures that our clients get the right content in front of those who need it, when they need it, without barriers, using as few resources as possible.
This is a more sustainable and inclusive approach that helps clients achieve business goals faster, makes their customers happier, and saves them time and money.
Sounds good, right? You might be surprised by how few organizations do this successfully.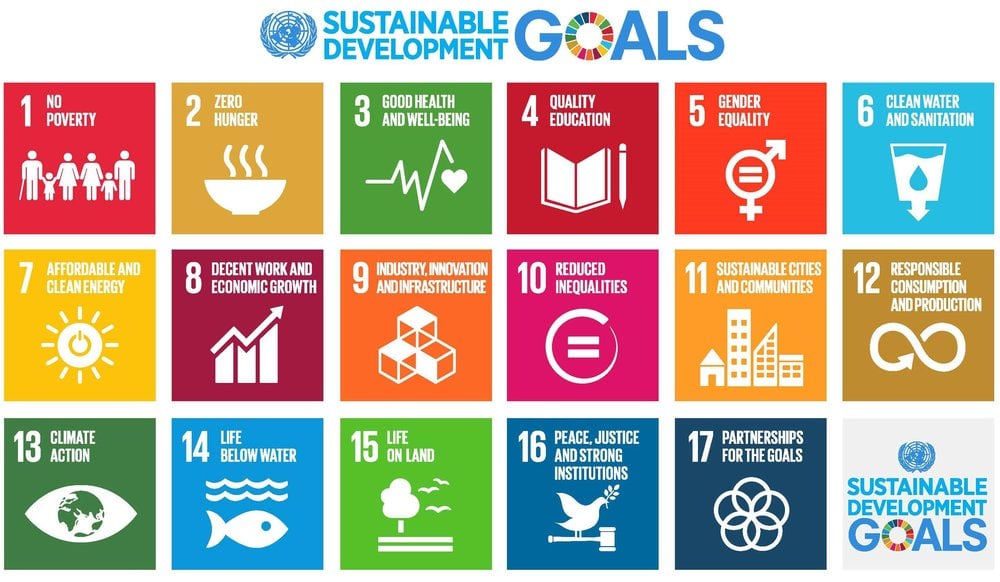 Universal Access and Sustainability
Intersectional environmentalism acknowledges how social justice and environmentalism are intrinsically linked and how both must be considered to achieve environmental justice.

— Leah Thomas, The Intersectional Environmentalist: How to Dismantle Systems of Oppression to Protect People and the Planet
Universal access is a key part of all sustainability frameworks, whether you're talking about websites and email campaigns or energy, water, sanitation, and so on. In fact, Reduced Inequalities is one of the United Nations' seventeen Sustainable Development Goals (SDGs).
Accessible websites help people with disabilities experience content in more meaningful ways. Because of built-in efficiencies and rigor around open standards, digital accessibility can also be good for the planet.
In other words, when you create more accessible digital products that remove barriers to content, you often also improve performance and efficiency. In turn, this uses less resources. Moreover, you have happier users as well. Win win win.
Web Content Accessibility Guidelines
In a fast-paced world, having well-structured content that is written in plain language helps people get what they need and act on it. The Web Content Accessibility Guidelines (WCAG) push for sites to be Perceivable, Operable, Understandable and Robust.

— Mike Gifford, CivicActions
The Web Content Accessibility Guidelines (WCAG), released by the World Wide Web Consortium's Web Accessibility Initiative, can help you create more accessible websites and digital products. WCAG 2.x recommends that digital content follows four guidelines:
Perceivable: People should be able to clearly perceive web content using multiple senses, such as sight, sound, and touch.
Operable: Users should be able to interact with web content using a variety of adaptive devices, including keyboard, mouse, screen reader, etc. etc.
Understandable: Interaction with web content should be easy for as many people as possible to understand.
Robust: Web content should work well across browsers and platforms, including assistive technologies.
When done correctly, applying these principles to, say, a website redesign, also improves speed, performance, and ease-of-use. Plus, if you throw green web hosting into the mix, you're well on your way to a more accessible and sustainable website.
To Prioritize Digital Accessibility
Digital accessibility requires ongoing rigor. Consider the following steps when prioritizing it in your own organization:
Understand the basics: First, educate your team on common digital accessibility practices. We have plenty of accessibility resources on this blog as does the W3C. Better yet, consider getting your team certified in web accessibility.
Set a baseline: Next, use a tool like Siteimprove or WebAIM's Wave to better understand your website or product's accessibility. Also, keep in mind that most automated tools only capture about one-third of all potential accessibility issues on any given page. However, you have to start somewhere.
Accessibility testing: Audit your website's accessibility by running user tests with people who have disabilities and use various assistive technologies. Our friends at Access Living offer this service, as do hundreds of other providers.
Website redesign: Next, if you plan to redesign your website, prioritize accessibility as part of the process. Be sure to hire a vendor with a successful digital accessibility track record.
Avoid overlays: Finally, don't use a web accessibility overlay tool. While the notion of a 'quick fix' and low cost might be attractive, they are fraught with challenges.
Digital Sustainability
Digital sustainability is newer and less established than digital accessibility. However, it is also growing rapidly with new resources popping up all the time.
To Prioritize Digital Sustainability
Similarly, to prioritize digital sustainability within your own organization, consider these steps:
Educate your team: First, find resources to educate yourself and your team on digital sustainability basics. The Sustainable Web Design site we co-created with our friends at Wholegrain Digital might be a good place to start.
Set a baseline: Next, use an automated tool like our own Ecograder or Wholegrain Digital's Website Carbon to better understand your website or digital product's environmental impact. However, as above, these tools shouldn't be considered replacements for your team's strategy and ongoing due diligence.
Audit your website: Run a full website audit to understand the digital emissions from that product. Chart a course to improve performance and reduce emissions. Combined with Ecograder, our digital sustainability checklist might help.
Website redesign: A website redesign also offers a great chance to prioritize digital sustainability. For example, you can set a page weight budget as part of the redesign and move your site to a green web host.
Continuous improvement: Finally, commit to long-term continuous improvement by conducting regular audits and checking in with your team on best practices.
Most importantly, don't spend all your time and resources improving digital sustainability without also considering usability, data privacy, and accessibility too. This will lead to disappointing results, not to mention potential lawsuits as well. It is best to focus on these efforts in tandem with one another.
An Accessible Internet is a More Sustainable Internet
Allies to the disabled environmentalist community should help advocate for accessible sustainable practices and materials that are considerate of disabled needs. When holding panels, writing legislation, building sustainable programs, and creating materials that are helpful to the environment, it is very important that the disabled community is not only advocated for but also represented.

— Ambika Rajyagor, cofounder of Disabled & Outdoors, from The Intersectional Environmentalist
Finally, we have a collective responsibility to ensure our digital products and services contribute to a better, more sustainable future. Also, we must ensure they don't exclude people with disabilities. Good accessibility and sustainability require education, vigilance, and an ongoing commitment to continuous improvement.
Remember this the next time you're tempted to cut corners on a website redesign or digital marketing campaign. You can have both—but it's going to take some time. Moreover, by following the principles outlined in this post, you can take a giant step in the right direction.
If you have questions about how to follow these guidelines for your own website or digital product, feel free to contact us. We would be happy to help you figure that out.
Digital Carbon Ratings, now in Ecograder.
Understand how your website stacks up against industry carbon averages with this new feature.
Try Ecograder