Download our Website Sustainability Checklist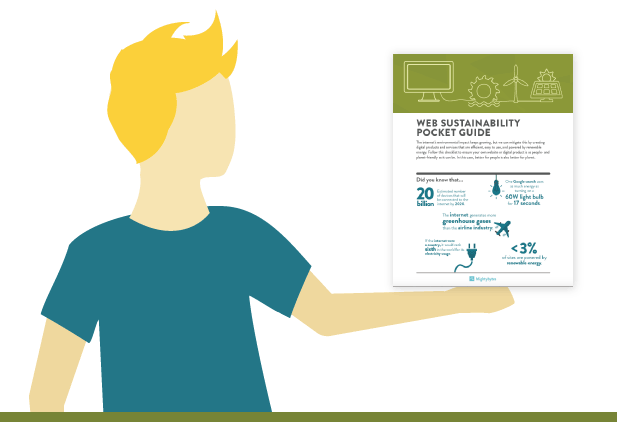 Better Websites, Better Future
Websites and digital products that follow sustainability principles offer better experiences, faster downloads, and use less energy.
The internet's environmental impact is larger than that of the commercial airline industry, by some estimates, so creating efficient digital solutions that are powered by renewables is not only smart business, it's the conscientious thing to do as well. Our Website Sustainability Checklist will ensure your website or digital product is meeting business goals, keeping customers happy, and reducing the internet's environmental impact.
Enter your details below to download our Website Sustainability Checklist.