Why You Should Use Structured Data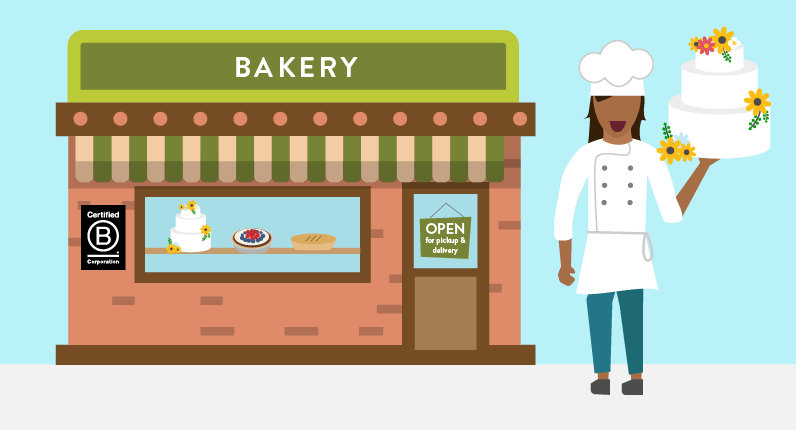 In this post, we cover how structured data can improve search engine performance, increase clickthrough rates, and provide more relevant information to target users. Read on to learn more.
Let's say you own a Chicago bakery specializing in wedding cakes. A high value search term to rank for might be "wedding cakes in Chicago." However, there are hundreds, if not thousands, of bakeries that provide wedding cakes to new Chicago couples. In search engines, each business is vying for clicks on that keyphrase. So, how do you stand out among the competition? Structured data could help you with this.
What is Structured Data?
Schema.org structured data is the result of a collaboration between Google, Bing, Yandex, and Yahoo! to provide a common vocabulary that helps search engines better understand website content. This is done by adding bits of microdata or "snippets" to a website's code. When search engines crawl your website, they read that microdata and use it to both better understand your site and display more relevant search results.
Because they typically show up at the top of search results in easily digestible formats, these snippets can significantly impact search performance and clickthrough rates (CTRs). Here's how.
How Structured Data Changes Search Results
Google is always experimenting with special search features. When you search for Chicago weather, for example, you don't just see a traditional list search results peppered with a few ads for umbrellas or muck boots. Typically, you see a special card like this:
These results often show up at the top of search pages, making them prime real estate:
They help users by quickly providing necessary information at a glance.
They help businesses and other organizations by offering another way to provide more useful information to target users.
Clickthrough rates on these results are typically pretty high. While recipes and weather are common examples, many types of websites can also benefit from rich search results. Others include:
Reviews and ratings
Breadcrumbs indicating the page's position to the website hierarchy
Educational courses that appear in a list specific to a provider
Event listings
FAQs
How-tos
Menu items
Hours of operation
And far more than I could list here while respecting your time
There's no way to directly ensure that your search results are shown this way. However, using structured data can make your website eligible for them.
How Structured Data Impacts Your Digital Marketing
First, we should mention that implementing structured data is not a direct metric Google uses in its ranking algorithm, nor is it a magic bullet. If you want to improve how your content ranks in search results, it helps to first have a clear content strategy, identify the appropriate keywords you want to rank for, and implement a plan to track and measure performance over time. In other words, you need good content before you can fully take advantage of structured data.
However, structured data will likely improve your CTRs should your content earn rich results. Here's an example:
Let's say you were online looking for a shortbread cookie recipe online. So you punch in the search term "Best shortbread cookie recipe." Which search result is the most appealing to you?
This:

This:

Or this:

Chances are, you'd say the third search result. Of the three, it gives you the most amount of relevant information to make an educated decision:
A 4.9 star rating based on 18 votes
Time estimation to prepare the recipe
A photo of the finished product
It also means that by the time someone clicks your recipe, they are likely more committed to actually making it. This makes the benefit two-fold, by both increasing leads and the quality of those leads.
However, rich results don't just improve traditional business' prospects in search. Google has tons of rich results. If the types we've shown here don't fit your business, you can browse through Google's documentation for something more relevant.
Four Ways to Get Started Quickly with Structured Data
Structured data can have a huge impact on an organization's marketing goals. There's also no way to guarantee that you will achieve rich search results by using it, which might be frustrating. However, a better structured site is never a bad thing. By standardizing how website data is delivered, you increase the chances of the site overall being more accessible and readily available to a wider audience.
Also, in a perfect world, you would add custom data to each individual page. However, without programming resources on staff, that could be out of reach for many organizations. In the meantime, here are four things you can do to get started with structured data today:
1. Use Google's Verification Tool
Google's verification tool will let you see if site pages already qualify for rich results. Though the tool only crawls individual pages, it does provide a handy drill-down into things you should do to improve the microdata on your pages.
2. Learn the Basics
For a great primer on structured data, check out Schema.org's Getting Started documentation. This walkthrough comes in three parts:
How to mark up your content using microdata
Using the schema.org vocabulary
Machine-understandable versions of information
If you'd prefer a shorter primer in video format, Simon Sez IT offers a six-minute video tutorial on microdata. Take a look: