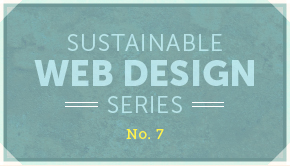 Want to make your website more sustainable? Minify its scripts. When it comes to building sustainable websites, optimizing performance is key. Simply put, the faster a web page downloads to your laptop or mobile device, the less energy it uses. There are dozens of techniques for speeding up website performance. In this post, we're going to talk about two of those techniques: minifying code and obfuscation, which works through a process called munging.
Read More ›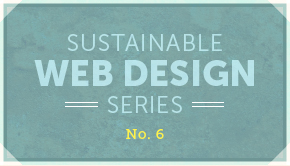 In our next Sustainable Web Design post, James considers ways to save energy while surfing the web.
Read More ›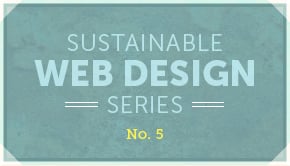 In our next post on Sustainable Web Design, Jeff explains what a CSS Sprite is, how it can help your pages load faster and how that reduces your carbon footprint. Originating from old video games, "sprites" were used to increase the speed of the graphics loading on your screen. The idea was that the computer would grab a graphic and store it in its memory and then only display parts of that image, as they were needed. Today, the same principle applies to web design. In layman's terms W3schools defines a CSS Sprite as a collection of images that are put into a single image.
Read More ›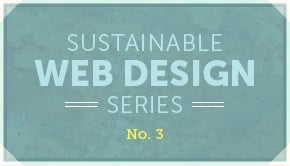 In the third post in our Sustainable Web Design series, Bryan shares four tips for improving your server-level sustainability. We know you. You're a responsible energy consumer. You turn off your lights and your TV when you're not in the room. You power down your computer when you're not using it. Did you ever think about how you might bring that energy-consciousness to your web presence? Below are four tips for decreasing the amount of power consumed by the server that hosts your website.
Read More ›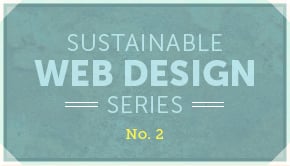 In the next post in our Sustainable Web Design series, Jeff considers a few green web hosting solutions. In the first post in our Sustainable Web Design series, Tim shared some statistics on how the "green medium" of the web isn't actually that green. Mightybytes also recently became one of Illinois' first legal Benefit Corporations, making a commitment to meet a triple bottom line of people, planet and prosperity.
Read More ›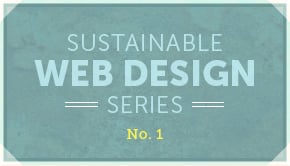 Mightybytes announces a new blog series about sustainable web design, which will help you create a greener, cleaner web. Consider
Read More ›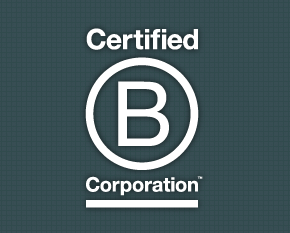 In this guest post, lawyer Steven Thorn answers frequently asked questions about the Illinois Benefit Corporation Act. We would like to thank Steven Thorn of Thorn & Associates LLC, a law firm focusing on green, energy, and environmental law, for writing this post, which answers a number of questions that business owners might have about the advantages and logistics of changing your company's legal status under the Illinois Benefit Corporation Act, which went into effect on January 1, 2013.
Read More ›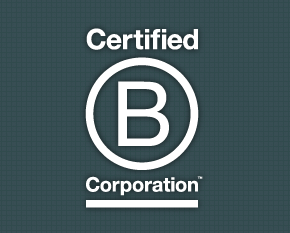 In this post, we explore five compelling reasons why your company might want to consider B Corp certification and join our global movement of people using business as a force for good.

Read More ›

// wrap the section ?>