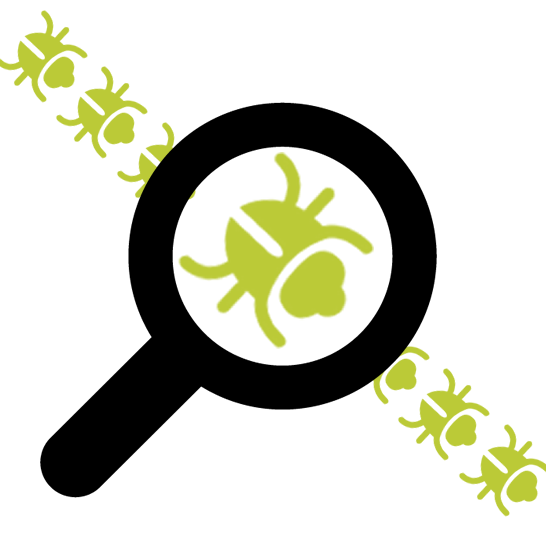 A recent shift in position from the Department of Justice could have legal ramifications for how people with disabilities access your website.
Read More ›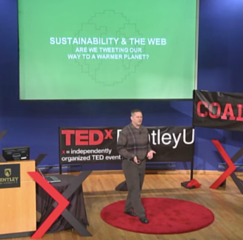 This spring, Mightybytes founder Tim Frick spoke on the topic of web sustainability at TEDx BentleyU. In this 13-minute presentation, Tim debunks the common misconception that the web is a green medium simply because it's paperless, and offers solutions for a lighter internet footprint.
Read More ›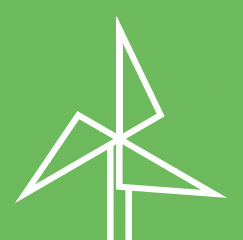 Will Mightybytes' years-long quest to find the perfect green web hosting partner end in environmental peace and harmony? Though Mightybytes has long been an environmentally-friendly company, in 2011, shortly after becoming a certified B Corporation, we began folding sustainability principles into everything we do. This went beyond the office recycling bins or our composting worms. We built sustainability into the DNA of the company. In addition to our work on sustainable web design and greening the office, we identified web hosting powered by renewable energy as the single biggest way to minimize the environmental impact of our work.
Read More ›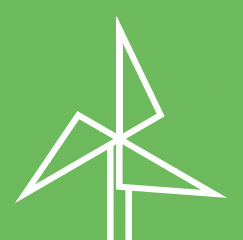 What's the difference between a hosting provider that uses renewable energy credits and one powered directly by renewable energy? In this post, we explore the difference.
Read More ›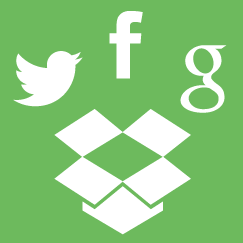 Shared libraries offer quick access to solutions for common development problems. Incorporating shared libraries vetted by the developer community makes your entire codebase easier for other developers to understand and, ultimately, more sustainable. Why do the developers at Mightybyes use shared libraries whenever we can?
Read More ›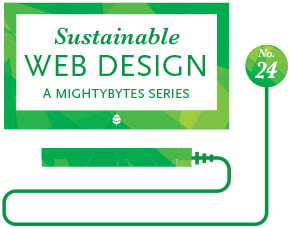 Lots of things happen on the back end of a website that many non-technical website managers and business owners don't realize contribute to slow page load times and bad user experience. One of the biggest culprits when it comes to slow page load times is caching. Without caching enabled, a visitor's browser has to make lots of individual requests for assets like images, CSS and JavaScript files. Not only does this slow down your website, it sucks up energy and increases your site's carbon footprint. Here, we'll explain how to cache your assets in the browser by using HTTP headers and caching software.
Read More ›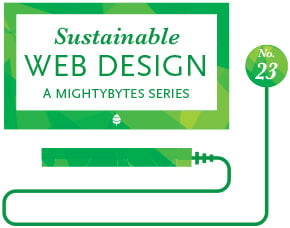 We recently ran a few tests on the Mightybytes website to help speed up load times, and we made an interesting discovery about the impact blog comments have on page speed, user experience, and website sustainability.
Read More ›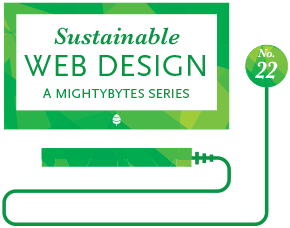 Established workflows are the key to maintaining a sustainable development practice. When developers agree on how to work together, the workflow is sustainable, which ultimately makes our business more sustainable.
Read More ›
In this installment of This vs. That, Katherine Raz and Tim Frick go head to head on social buttons, discussing their impact on marketing and website performance.
Read More ›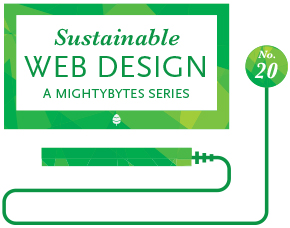 Video is the most potent message format on the web, but its popularity means that all the uploading, hosting and

Read More ›

// wrap the section ?>