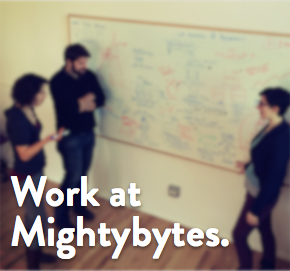 We're looking for someone who is comfortable building and providing training and support for digital products and services developed by Mightybytes. If you've got 3-5 years experience at a digital agency or equivalent setting and a proven track record of successful web application development (with an online portfolio to match) then you might be the perfect fit.
Read More ›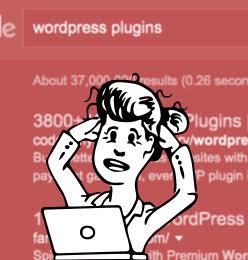 The WordPress plugin directory is home to more than 40,000 plugins. A quick Google search turns up thousands more premium and proprietary plugins not listed in the directory. The sheer volume of choices can be a blessing and a curse for site admins.
Choosing a quality, well-coded plugin that is being actively maintained is important for the security of a site. Poorly-coded plugins may introduce vulnerabilities that hackers and spammers can exploit. Choosing well-coded plugins that follow WordPress standards significantly reduces the likelihood that this will happen.
Read More ›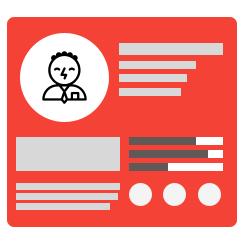 We start every web design project the same way: by listing an organization's business and user goals. Before we move on to sexier things like style tiles and page design, we need to figure out what each website needs to accomplish from an organizational or business standpoint, and what visitors expect to see or do there.
Read More ›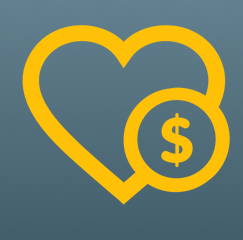 Nonprofits have an understandably difficult time creating clear and simple donation pages on their websites. While the best way to get the maximum number of people to take a desired action on a web page is to keep the page simple and include a single, clear call to action, nonprofits often have a multitude of meaningful ways supporters can contribute to […]
Read More ›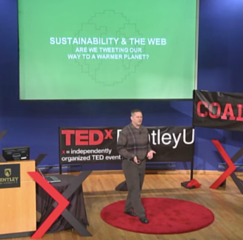 This spring, Mightybytes founder Tim Frick spoke on the topic of web sustainability at TEDx BentleyU. In this 13-minute presentation, Tim debunks the common misconception that the web is a green medium simply because it's paperless, and offers solutions for a lighter internet footprint.
Read More ›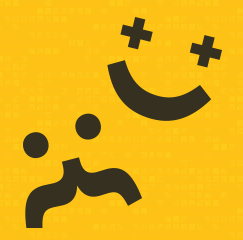 Some lesser-known CSS selectors can help create a better user experience for site visitors and admins alike.
Website administrators have varying proficiencies when it comes to coding. Not every company or organization has the resources to have a developer on staff. Often, the person who manages the website has some knowledge of HTML, but is not versed in CSS or JavaScript.
Read More ›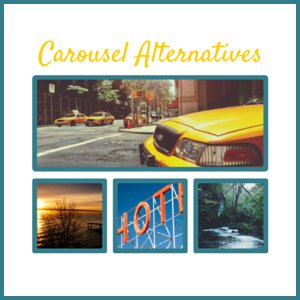 We wrote a post over a year ago about alternatives to using a homepage carousel on your website. To date, it's been the most popular post on the Mightybytes blog, and with good reason. In nearly every client kickoff meeting we have, the subject of a homepage carousel comes up. While by now, many of our clients know a carousel isn't the best way to deal with the issue of homepage governance, it's hard to think of design alternatives.
Read More ›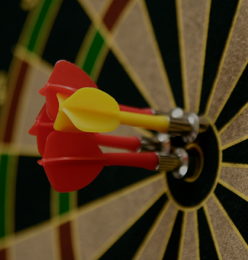 Paid search and SEO should work hand-in-hand, not against one another. But how do you manage a campaign that adjusts paid search budgets once organic rankings are achieved? Mightybytes' go-to PPC wizard Matt Cardoni (he's managed PPC campaigns for some pretty big-name B Corp retailers, y'all) calls this "the Cardoni metric," and he's agreed to explain it for our audience.

Warning: this piece is a little technical. Be prepared to have your mind blown.

Read More ›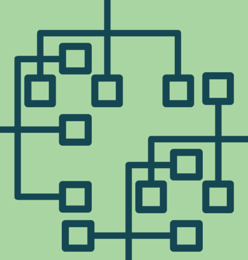 We've been working with a host of clients recently who have complicated business structures, or who are disrupting an industry with a simple new way of doing an old job. The stuff they're doing is awesome, but it's difficult to explain in full during the five seconds it takes someone to visit a website, figure out what they're looking at, and decide whether the content is relevant to them.

Read More ›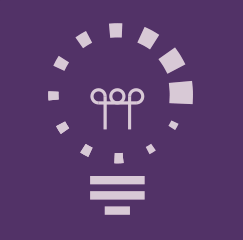 Cutting down on image requests with lazy load can have a significant impact on the carbon footprint of a website and a major improvement in user experience.

The page weight of a typical web page is 2MB, and images account for over 60% of that.