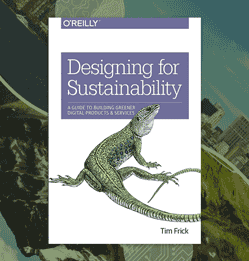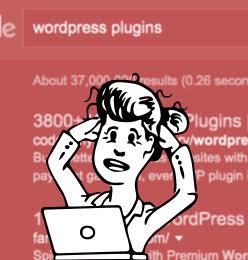 In this post we cover how to make good WordPress plugin decisions from a dizzying array of choices.
Read More ›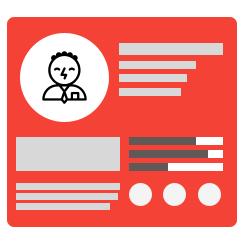 We start every web design project the same way: by listing an organization's business and user goals. Before we move on to sexier things like style tiles and page design, we need to figure out what each website needs to accomplish from an organizational or business standpoint, and what visitors expect to see or do there.
Read More ›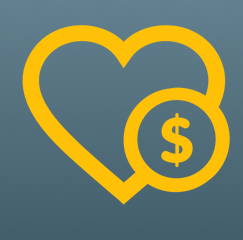 Nonprofits have an understandably difficult time creating clear and simple donation pages on their websites. While the best way to get the
Read More ›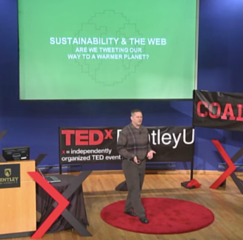 This spring, Mightybytes founder Tim Frick spoke on the topic of web sustainability at TEDx BentleyU. In this 13-minute presentation, Tim debunks the common misconception that the web is a green medium simply because it's paperless, and offers solutions for a lighter internet footprint.
Read More ›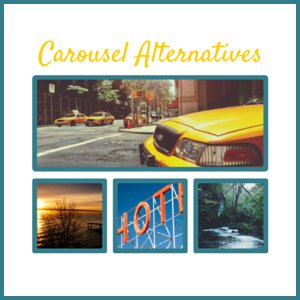 We wrote a post over a year ago about alternatives to using a homepage carousel on your website. To date, it's been the most popular post on the Mightybytes blog, and with good reason. In nearly every client kickoff meeting we have, the subject of a homepage carousel comes up. While by now, many of our clients know a carousel isn't the best way to deal with the issue of homepage governance, it's hard to think of design alternatives.
Read More ›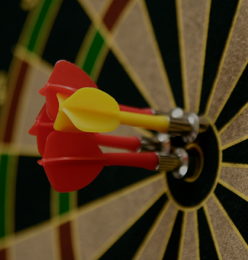 Paid search and SEO should work hand-in-hand, not against one another. But how do you manage a campaign that adjusts paid search budgets once organic rankings are achieved? Mightybytes' go-to PPC wizard Matt Cardoni (he's managed PPC campaigns for some pretty big-name B Corp retailers, y'all) calls this "the Cardoni metric," and he's agreed to explain it for our audience. Warning: this piece is a little technical. Be prepared to have your mind blown.
Read More ›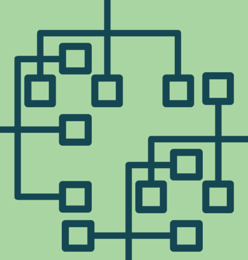 We've been working with a host of clients recently who have complicated business structures, or who are disrupting an industry with a simple new way of doing an old job. The stuff they're doing is awesome, but it's difficult to explain in full during the five seconds it takes someone to visit a website, figure out what they're looking at, and decide whether the content is relevant to them. When you're working in a complicated industry you have to do just that. You can't expect website visitors to read several paragraphs of copy that explains why you're different. You simply have to demonstrate that you are different. We wrote previously about how to write and design copy so that it shows, not tells, your visitors what you're about. But what are some ideas for how to pull this off effectively?
Read More ›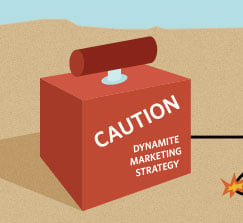 Time management is a huge issue for marketing professionals at small nonprofits. Of all the marketing activities that you can do, how do you manage what is possible on the schedule you have, and with a very limited budget?
Read More ›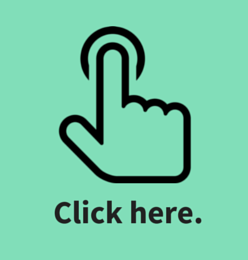 We've been working really hard at Mightybytes lately to marry content strategy and design. For a long time, these two disciplines existed in silos, which meant that when we built a website, a designer would create wireframes using placeholder text, then a content person would add the actual web copy later, once the designs were approved by the client.

Read More ›

// wrap the section ?>