How to Perform a Website Content Audit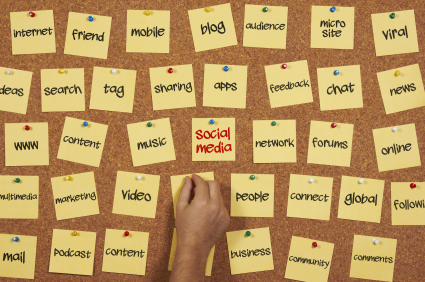 Redesigning a website sometimes means taking a deep dive into your content and deciding whether or not it meets revised website objectives. Yep: it's content audit time.
If you're doing a website overhaul, it may be tempting to scrap old content and start again from scratch, but if your site already has a solid content foundation, performing a content audit and re-tooling old content works better than starting over.
All content, regardless of whether it's "working" for your website or not, is indexed by search engines. Getting rid of pages without setting up appropriate redirects can lead to penalties in search engine results, making your site harder to find and less eco-friendly. It's better to keep old pages active and rewrite content, or provide logical redirects, than to delete pages. The best way to manage this process is by doing a content audit.
What is a Content Audit?
A content audit is an inventory of your current website content with notes on how well that content is meeting your site objectives. Your content inventory will inform what parts of your web content need overhauling, what should be scrapped, and what can stay as-is as you reconfigure your content to meet revised objectives.
How Do You Conduct a Content Audit?
Start with a spreadsheet. Use it to inventory each unique URL on your website. (If your site has a lot of unique URLs in the form of blog posts, etc., you can do this by hand, or use a content analysis tool such as SiteOrbiter or iGooMap to help generate an initial list.)
Use columns to capture additional information about each unique URL. Some examples of information you might want to capture (but don't feel compelled to use all these categories!):
Page Title
URL
Where does the content fit within the site structure?
Popularity: Page views for last year or two years
Popularity: Bounce rate (number of people who leave within 10 seconds) for same period of time
SEO: Does every page have a unique page title?
SEO: Does every page have a completed meta description?
Description of what's on the page
Redirect URL (if page is being eliminated during redesign)
>Freshness: when was the content last updated?
Audience for the page
Key messages communicated on the page
Calls to action
Links: does this page link to other pages? What pages link to it?
Links: are any links broken on this page?
Content owner: who is responsible for maintaining this page?
Content status: keep, delete, revise, planned, etc.
Review schedule: when should this content next be reviewed? In a month? In a quarter? In a year? Two years?
Additional notes
Organizing Content Based on Site Structure
When conducting a content audit, you should structure all the unique pages on your site based on an information hierarchy that you outline at the beginning. Your website structure should inform the location of each page on your site. This allows you to filter pages in the spreadsheet by section.
A sample site structure:
1. About Us
1.1 Staff Bios
1.2 Board Members
1.3 Organization History
2. Contact Us
3. Resources
3.1 Adoption information
3.2 Spay and neuter information
4. Blog
4.1 Blog category: Events
4.2 Blog category: Profiles
What to Do With Your Completed Content Audit
Once you have completed your content audit, your next steps are to use it to diagnose your content problems. For example, you can use the results of the audit to conduct a content gap analysis (determining whether there any holes in your content), such as missing meta descriptions that need to be completed, content that is out of date and needs to be revised or removed, or content that customers are requesting but isn't currently available on your site. A content audit is often just the first step in a full content strategy process.
Be realistic about content goals and timeline. A content audit can take anywhere from several hours to several months depending on how much archived content you have. In some cases, you may just want to conduct just a partial content audit, taking samples from key areas like main landing pages, newer blog posts or older blog posts instead of inventorying the entire site.
However you approach your content audit, remember that creating your initial content inventory is a key step in developing a healthy, sustainable content strategy.