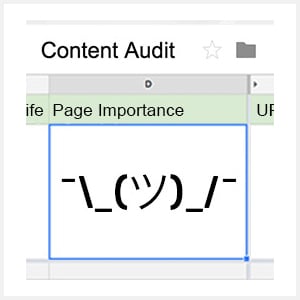 In this detailed post, we cover several common reasons why you might need a content audit, then walk you through the process of executing a successful audit.
Read More ›
Web fonts have expanded the designer's palette and often provide a richer experience for users—but how can we make them more sustainable?
Read More ›
Make your content more findable by using customer friendly error page and appropriate redirects. It's an SEO best practice, that will also make your website greener.
Read More ›
In this post, we take a look at Google PageSpeed and how it relates to customer satisfaction, energy use, and sustainable web design.
Read More ›
HTTP requests and fast food drive-throughs have a lot in common: learn how to avoid long queues and improve your website's performance.
Read More ›
In our next Sustainable Web Design post, James considers ways to save energy while surfing the web.
Read More ›
In this post on Sustainable Web Design, we explain what a CSS Sprite is, how it can help your pages load faster, and how that reduces your carbon footprint.
Read More ›