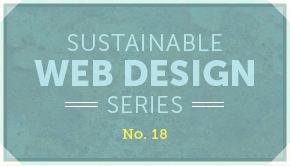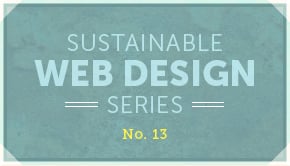 Web fonts have expanded the designer's palette and often provide a richer experience for users—but how can we make them more sustainable? In this post, we will explore the different types of fonts that a designer can choose for a web-based project, and how each of those types of fonts impact HTTP requests, page weight and performance, and a website's sustainability.
Read More ›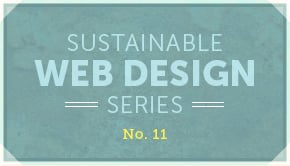 Make your content more findable by using customer friendly error page and appropriate redirects. It's an SEO best practice, that will also make your website greener. Findability is a term that describes how easy or difficult it is for a person to find content they are looking for, both through search engines and for those searching within a website. The more findable information is, the less unnecessary steps a person has to go through to find what they need.
Read More ›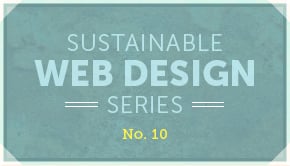 In this post, learn how to add keywords and phrases to your pages to improve SEO, increase your content's 'findability', and reduce your website's carbon footprint.
Read More ›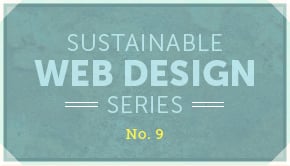 In this post, we take a look at Google PageSpeed and how it relates to customer satisfaction and sustainability. Mightybytes recently announced the launch of Ecograder, a free tool that grades websites on sustainability. One of the metrics that we've used to determine how much energy that your website is consuming is your Google PageSpeed score. In this post, we'll take a look at what that score means and how it relates to internet sustainability.
Read More ›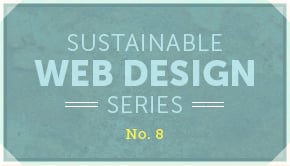 HTTP requests and fast food drive-throughs have a lot in common: learn how to avoid long queues and improve your website's performance. In an age of near-ubiquitous high-speed internet in developed countries, loading a website can seem like a trivial matter. But currently, 50 million computer servers contribute nearly 5% of the earth's greenhouse gases. Improving your website's performance by reducing the number of HTTP requests made on a page is an important way of making your website more sustainable.
Read More ›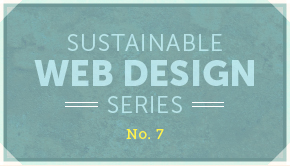 Want to make your website more sustainable? Minify its scripts. When it comes to building sustainable websites, optimizing performance is key. Simply put, the faster a web page downloads to your laptop or mobile device, the less energy it uses. There are dozens of techniques for speeding up website performance. In this post, we're going to talk about two of those techniques: minifying code and obfuscation, which works through a process called munging.
Read More ›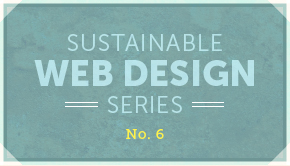 In our next Sustainable Web Design post, James considers ways to save energy while surfing the web.
Read More ›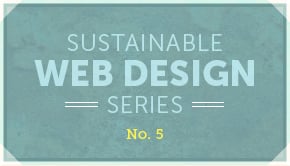 In our next post on Sustainable Web Design, Jeff explains what a CSS Sprite is, how it can help your pages load faster and how that reduces your carbon footprint. Originating from old video games, "sprites" were used to increase the speed of the graphics loading on your screen. The idea was that the computer would grab a graphic and store it in its memory and then only display parts of that image, as they were needed. Today, the same principle applies to web design. In layman's terms W3schools defines a CSS Sprite as a collection of images that are put into a single image.

Read More ›

// wrap the section ?>