Last month I participated in a SheSays "Women in UX" panel discussion with Elizabeth Benker and Jennifer Chiang at the amazing Grindspaces in downtown Chicago. There were over 115 women that participated in an open discussion on what UX means (it's more elusive than you think!) and the realities of practicing it in your client work. Each panelist was asked to answer a series of questions about their work as it related to UX, so I thought I'd share my answers here to give a bit more insight into the UX work we do here at Mightybytes!
Read More ›
In this post, we cover how to manage stakeholder expectations about content during a homepage redesign and beyond.
Read More ›
Website navigation may seem like an easy and intuitive thing for stakeholders to piece together at the outset of a website redesign, but carefully considered navigation — validated through UX tools like tree testing — will guarantee that site content will be accessible.
Read More ›
Designing for mobile devices first can lead to more user-friendly—and energy efficient—digital products and services. In this post, we explore why mobile first is a potentially more sustainable design approach.
Read More ›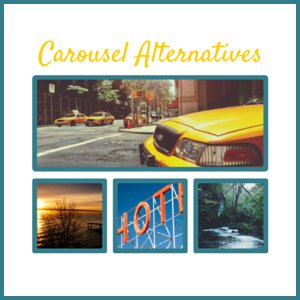 The argument against using image carousels—those rotating content teasers that take center stage on so many homepages—is on the rise. In this post, we explore five image carousel alternatives you might want to use on your website.
Read More ›
Discover how card sorting—a user experience (UX) design exercise that engages real users—can inform a website's information architecture and help people more quickly find the content they need.
Read More ›
Wireframes and rapid prototypes are the blueprints behind any successful digital product. In this post, we share how wireframes and prototyping can improve your next digital project.
Read More ›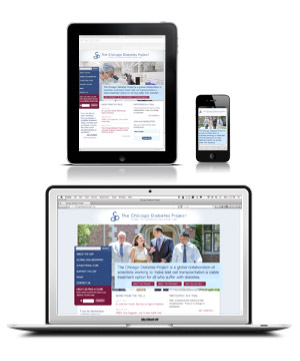 If you have paid any attention to the world of web design lately, you've likely heard of responsive web design. It's the new Big Thing, and as such it's seen its fair share of hype as well as backlash. What designers need to understand about responsive web design is that it's essentially a screen-size solution, not necessarily a full mobile solution.
Read More ›
In this post, we explore how incorporating user interviews into the digital product design process provides value and, ultimately, saves time and money.
Read More ›