9 Design Principles for Creating a Good User Experience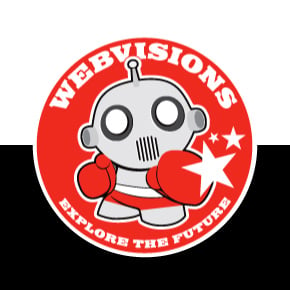 Jason Cranford Teague presents a roadmap for credibility-based user experience design
I got a lot out of attending WebVisions Chicago, both as a speaker and attendee. One of the sessions I enjoyed most was Jason Cranford Teague's Trust Me, I'm a Designer: Nine Principles for Credible Creativity.
Creating A Credible User Experience
Here's a great quote from Jason's session description:
"Within the first second of viewing a design — before even reading a single word — we have already determined our opinion about the quality and likely trustworthiness of what we are looking at."
Makes sense, right? If that first flash of a design's visual aesthetic doesn't draw you in you're likely less inclined to dive deeper into the site's content and explore what it has to offer. The design has to earn our trust. Throughout his presentation, Jason Cranford Teague backs up his statements with research that proves his points, including that one.
Good design drives much of what we do at Mightybytes so the nine design principles below are great reminders why we put as much time and effort into creating great user experience design that builds trust and keep promises. Plus, Jason's delivery was smooth, funny, and clever. That always helps.
Nine Design Principles
Here are Jason Cranford Teague's nine design principles for creating credibility-based user experience:
Keep Promises: Inconsistent interfaces are a broken promise. Don't make promises you can't keep.
Show Results: Keep users in the know wherever possible through designs that respond intuitively to user input.
Know Your Voice: Show your design skill in a consistent manner. A clear voice can accomplish anything.
Respect Context: Context in user experience prevents confusion. If possible, understand where, when, how, and on what device users will interact with your work and design accordingly.
Transition Change: If you don't change transitions effectively users will lose their place and not trust you.
Guide, Don't Dictate: When you're looking for a gorilla you're often going to miss other events. Don't fall for the sleight-of-hand.
Show, Then Tell: We see patterns first, so offer visual identification followed by explanation. Present a photo with a statement, for instance. People are more likely to believe it's true.
Make it Simple, Not Simplistic: Reduce the amount of thinking user needs to do whenever possible.
Always Leave them Wanting More: 'nuff said.
Following all nine of these design principles on every project is no easy feat, especially when budget constraints and client deadlines are thrown into the mix. But if you use them as guiding principles and can apply them as needed you'll get great results, save time, and ultimately save money too, as broken interfaces won't need redesigning and clients won't walk away unhappy because no one's using their shiny new web app.
The presentation below is much more engaging when it's actually accompanied by Jason Cranford Teague's easy-going presentation skills and wry sense of humor (a big part of why I enjoyed his session so much at WebVisions), but you'll still get the point: