How to Create a Content Strategy for Library Websites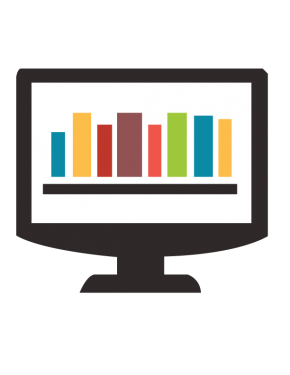 Libraries face a unique challenge in creating content for the web. Kate Eyler-Werve explains how to start small and iterate on library content strategy.
Libraries have a unique content strategy challenge: they serve a wide range of audiences (teens, people hunting for jobs, community groups, general readers, retirees, parents, etc.), and all those audiences are interested in different things, which makes it tough to pick a direction and stick with it.
Added to this is challenge is the fact that the role of libraries is undergoing a cultural shift. As libraries expand or change services to meet the needs of patrons in the digital age, the content on the website needs to be updated to promote new or changing offerings.
Because libraries have multiple audiences and offer a broad range of resources, it may seem like they have infinite options for creating useful and usable content for the web. And while "infinite options" sounds like a pretty great problem to have — I've definitely worked with clients who have to really scrape the bottom of the idea barrel when brainstorming engaging content — the challenge is figuring out how to allocate scarce time, budget and resources to content choices.
Recently, I tweaked my content strategy model to directly address libraries specifically. I spent an enjoyable morning at the Niles Public Library sharing it with the CCS Webmaster's Group. (The full slide deck, complete with a full walk through of the model plus examples, is available here for your delectation.)
A practical content strategy for libraries
The group had a productive day working with the content strategy model to address the needs of the library. Based on their feedback and questions, here are our three most practical take-aways for library content strategy:
Making Sure Content Gets Seen
Library sites host hundreds of pages of content, so the key question is "how will our target audience find this resource/event/blog post?" For most library sites the answer is that the majority of visitors arrive at a piece of content in one of two ways:
Through the site's primary navigation/homepage

Through direct search
There's a limited number of content categories that can fit into the site's primary navigation, and space on the site homepage is probably already hotly contested. As a result, a lot of content just gets lost in the shuffle. (For some good design ideas for presenting lots of content on a homepage, check out Buddy's post on alternatives to homepage carousels. And check out Sarah's series on content governance for ideas on negotiating what content goes on the homepage.) Here's the interesting part: libraries DOMINATE some types of search engine results. For example, a Google search of "Niles story time" returns Niles library results for the top three search results. This is because the search term is location-based — the name of the city is part of the search — and partly because libraries are granted high credibility in search rankings (a bonus libraries should certainly take advantage of!).
On the other side of the coin, there are many types of searches that libraries likely won't get good search engine rankings for. For example, lots of libraries publish book recommendations and reviews, but you'd never know it from a search. Book recommendation search results are hotly contested space among book sellers, publishers and niche publications, all of whom have dedicated budgets to promoting books and buying ad space. This is not a search category libraries can win. Does that mean libraries shouldn't recommend or review books? Not necessarily! Lots of patrons want these recommendations. So here's your solution: provide a link to those recommendations on a page the library does rank well for. For example, link to your recommendations for parenting books on the children's story time event page. It's a really simple solution, but lots of teams don't even think about findability when planning out content. That's why my model is so handy: it helps you ensure you're asking the right questions.
Look for Trends Over Trying to Hit Targets
Setting targets for your Key Performance Indicators (those metrics that tell you whether or not your content is meeting your goals) is a little intimidating. How do you know if you're aiming too high, too low or just right? The best way to set a target is to look at historical data and build from there. For example, if your blog traffic last year was at 100 people a week, then this year you might try to boost it to 150.
If you don't have historic data to work from, my advice is to skip setting a target until you do. Just start tracking your key performance indicators at regular intervals and you'll have some data in a few months.
Start Small and Iterate
This is a working model, not a grand design that requires buy-in from the board of directors on down. Getting started can be as simple as picking one campaign and spending 20 minutes scribbling in your ideas. When you've created a basic plan for content on your library website, along with a few Key Performance Indicators that will help you determine whether or not your content is meeting expectations, you can begin by creating or reorganizing content a few minutes each day, and taking a short amount of time each week to analyze how you're doing. We use this iterative process all the time at Mightybytes. We find that if you start early, start small, and test often, you'll have a working plan in place to govern your content decisions moving forward — and that's half the battle!
Why Content Strategy Matters for Libraries
The library website is a critically important tool in helping libraries across the country consciously work towards creating a new image, no longer static book repositories but community and technology hubs. Content is what fuels websites, and an effective content strategy assures you're not just blogging into the wind, but creating useful content that guides patrons and, ultimately, helps the library in achieving organizational missions.
Pop on over to Slideshare to view the full library content model, and if you have any questions about how to effectively create and manage a content plan, share them in the comments!