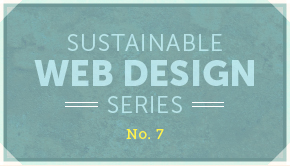 Want to make your website more sustainable? Minify its scripts.
When it comes to building sustainable websites, optimizing performance is key. Simply put, the faster a web page downloads to your laptop or mobile device, the less energy it uses. There are dozens of techniques for speeding up website performance. In this post, we're going to talk about two of those techniques: minifying code and obfuscation, which works through a process called munging.
Read More ›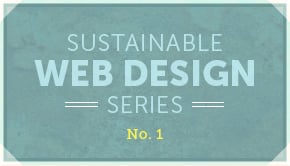 Mightybytes announces a new blog series about sustainable web design, which will help you create a greener, cleaner web.
Consider these sobering stats:
Online video sites like YouTube generate at least 8,000 tons of carbon dioxide (C02) per day. That much C02 would cover the entire Chicagoland area.
Data servers will generate about as much carbon as the aviation industry within a few years.
Web designers are responsible for climate change.
Read More ›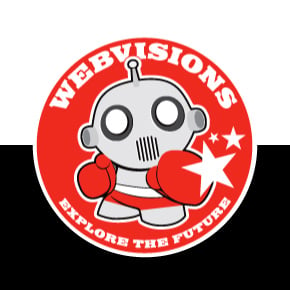 Jason Cranford Teague presents a roadmap for credibility-based user experience design
I got a lot out of attending WebVisions Chicago, both as a speaker and attendee. One of the sessions I enjoyed most was Jason Cranford Teague's Trust Me, I'm a Designer: Nine Principles for Credible Creativity.
Read More ›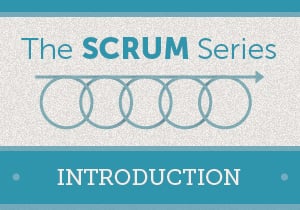 Interested in learning more about agile but not sure if it's right for your company? Maybe our scrum series can help.
We have talked about and experimented with integrating agile methods into our process for a while now. A number of workshops, a few lunch-n-learns, several books, a project or two, and many discussions later, our approach, like the process itself, has been iterative. Not every client project is appropriate for agile workflows and many of our internal projects don't translate well to an agile approach. Successfully implementing these methodologies into an existing process is no small feat, which is why we decided to devote not one, but a series of blog posts to exploring various aspects of this approach to executing projects.
Read More ›
Here are seven ways to get the most from your collaborative brainstorming sessions.
Creative brainstorming, mind mapping, ideation—whatever you want to call the process of generating creative ideas to serve the larger purpose of a project or goal—is a critical part of any good process. At Mightybytes, we are always refining our approach and trying new things when we create new web applications and sites for our clients. Here are some ideas that came from planning a recent session for a client using this technique.
Read More ›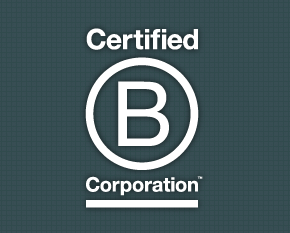 Last week, Mightybytes officially joined the ranks of the B Corp community, alongside the likes of GoodGuide, Method, Change.org and 428 other like-minded corporations in the United States.
A B-What?
A B Corporation is a new type of corporate structure that, according to the B Corporation site "meets rigorous and independent standards of social and environmental performance, accountability, and transparency." Not sure what that means exactly? Think of a B Corporation like LEED or Fair Trade certification but for a business rather than your office building or a bag of coffee.
Read More ›
Mightybytes recently sponsored the Andersonville Farmer's Market during Green Week on July 13th with an eco-friendly photo booth that didn't use any paper and didn't break the bank either. Here's how we did it.
The market team gave us room for a fancy banner, but not being a seller of produce or creator of fine quality baked goods, we struggled with the best way to represent ourselves amongst the asparagus and cheese curds. Sure, we're a green company and all, but what, really, does a digital media firm have to offer market customers?
Read More ›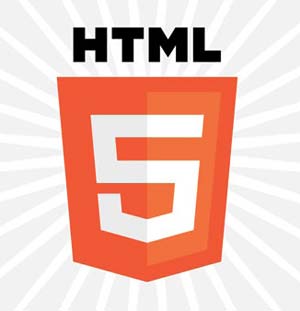 Figuring out what's best for your business in the ever-changing world of mobile content may mean making some smart decisions around whether your content should be delivered via a thick or thin client.
The thickness of a client refers to how much processing is done and how much data is stored on the client device versus the servers it interacts with. The more data and processing done, the thicker the client becomes. For example, take two different calendar applications.
Read More ›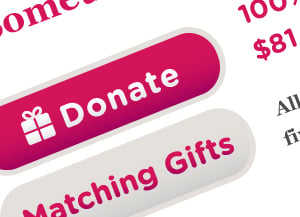 According to a new report by Nielsen Norman Group, giving money on charity websites is 7% harder than spending money on e-commerce sites. Donating physical items is even harder. For non-profit websites, social media is secondary; the top priority is to create clearer content.
The Non-profit and Charity Website Usability Report offers 224 pages and 116 design guidelines for improving the usability of essential information and processes on charity, non-profit, and NGO websites. How does your site stack up? We looked over the report's criteria to compare our work to its findings.
Read More ›
A detailed roadmap for engendering creativity and engagement into your business.
Being creative on the fly is tough.
To sustain that creativity over years for a wide variety of clients who may or may not share your vision is even tougher. Every artist wrestles with the concept of art vs. commerce and in many cases the two are often mutually exclusive.

At Mightybytes, we constantly struggle with balancing the needs of project timelines and budgets while still devising great creative solutions on demand. Every creative firm worth their salt does (if they tell you otherwise, they're lying).

Engaging in extracurricular creative activities—brewing beer, playing in rock bands, doing improv and enrolling in writing workshops, to name a few—gives us a leg up, but ultimately this struggle is an ongoing challenge that is especially difficult in trying economic times. This conundrum is both how we thrive and one of the company's biggest continuous tests.

It is with this in mind that I read Pamela Meyer's book From Workplace to Playspace: Innovating, Learning, and Changing through Dynamic Engagement. 

Read More ›

// wrap the section ?>