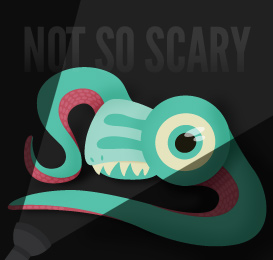 Sometimes companies outgrow their names. It's a perfectly normal part of the business lifecycle, and at Mightybytes, we've worked with a few companies who either underwent a name change or were considering one. But if you change your company name, what happens to your search traffic? Will customers still be able to find you online?
In this post, we'll take a look at some considerations when rebranding as it relates to how people find your company online, and we'll offer some practical tips for managing your content and maintaining your rankings if and when your company changes its name.
Read More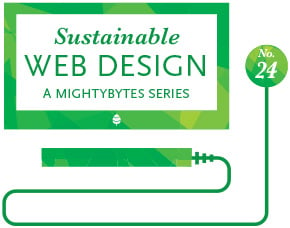 Lots of things happen on the back end of a website that many non-technical website managers and business owners don't realize contribute to slow page load times and bad user experience. One of the biggest culprits when it comes to slow page load times is caching.
Without caching enabled, a visitor's browser has to make lots of individual requests for assets like images, CSS and JavaScript files. Not only does this slow down your website, it sucks up energy and increases your site's carbon footprint.
Here, we'll explain how to cache your assets in the browser by using HTTP headers and caching software.
Read More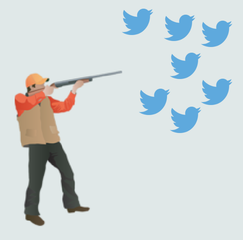 After 6 years of organizational changeover, you might find yourself at the helm of a messy and disorganized Twitter feed. Should you hit the reset button on your inherited social accounts? The answer is yes. Probably.
I started my first Twitter account for business in October of 2008, at a small arts organization, when Twitter was just getting its sea legs as an actual thing that organizations did for marketing. Whoever manages that Twitter account today inherited all the early setup I did, including everyone I followed. Back then, people weren't exactly using Twitter strategically, because best practices and strategy had hardly been established. There's no telling who I followed in an attempt to grow that following, but I'd wager some accounts were irrelevant, and a lot of them are probably no longer active.
Read More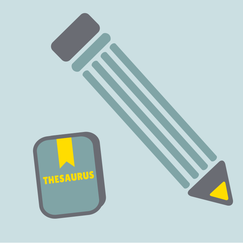 Writing consistent, concise, creative copy for the web on a regular basis involves quite a bit of planning and effort. Even if you have a stable of writers, managing a blog with multiple contributors can be a daunting task. Throw in the added responsibility of writing content with no spelling or grammar errors, that's visible to search engines and highly […]
Read More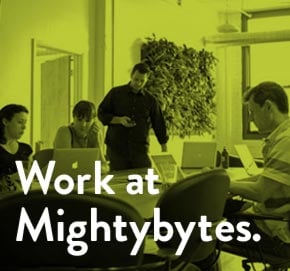 Mightybytes is hiring! We're looking for a bright-minded, full-stack software engineer to join our team. If you have experience creating dependable web applications we want to talk to you!
Read More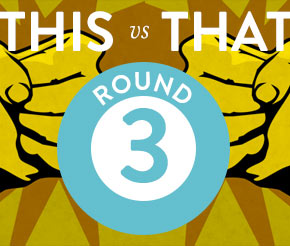 In this iteration of our This Vs. That series, Mightybytes designer Buddy Boor and digital marketing manager Katherine Raz go head-to-head over whether you should rely on numbered blog posts — or listicles — as a way to title and promote clicks on your content.
The question: Listicles are clearly a popular way of organizing content, but are they just a gimmick you should avoid using on your blog?
The contenders: Buddy Boor, Mightybytes Designer and Katherine Raz, Mightybytes Digital Marketing Manager
Read More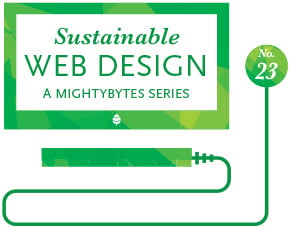 We recently ran a few tests on the Mightybytes website to help speed up load times, and we made an interesting discovery about the impact blog comments have on page speed, user experience, and website sustainability.
The first step to speeding up a WordPress site is to figure out why it's running slow. There are a variety of tools available to help you do this. Chrome's Developer Tools provided some metrics for comparison. We found that our homepage took on average 2.8 seconds (42 HTTP requests, 1.5 megabytes, 82 MySQL queries) to load. According to tools.pingdom.com, that made our site 57% faster than all websites they've tested. Not bad, but also not great. There was certainly room to speed it up.
Read More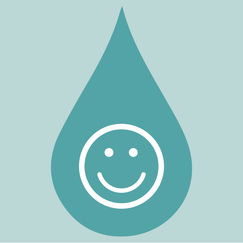 It happens all the time. You sign up for an email alert or download a white paper from a recently discovered website and find yourself caught in an endless flurry of robotic emails that serve no purpose and insult your intelligence. Buy this product! Check out this service! Yada yada yada. Inevitable next step: unsubscribe. Delete. Go away forever. If the offending act occurs on social networks: unfollow, unfriend, etc.
It's the scourge of marketing automation done wrong. Instead of increasing brand loyalty and earning respect from customers, many companies unwittingly do the opposite by pummeling new sign-ups with useless auto-generated drivel that doesn't meet their needs.
Read More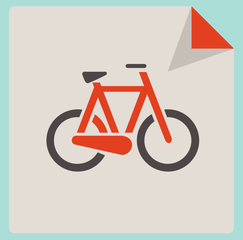 Join Mightybytes Climate Riders for an evening cocktail fundraiser on Friday, July 18 at the Mightybytes offices. Enjoy signature cocktails, beer & wine, plus party snacks and hors d'oeuvres. Take part in our raffle, and leave with some souvenir photos from our photobooth. Your donation will benefit the four members of the Mightycrew taking part […]
Learn More
When it comes to managing complex web projects, many agencies still employ a rigid, top-down development process known as Waterfall. Originally developed under the context of manufacturing, Waterfall works in a series of phases that starts with gathering requirements and ends with testing. While it works well for simple, straightforward projects, it doesn't work well for building digital products that contain a lot of unknowns.
Read More