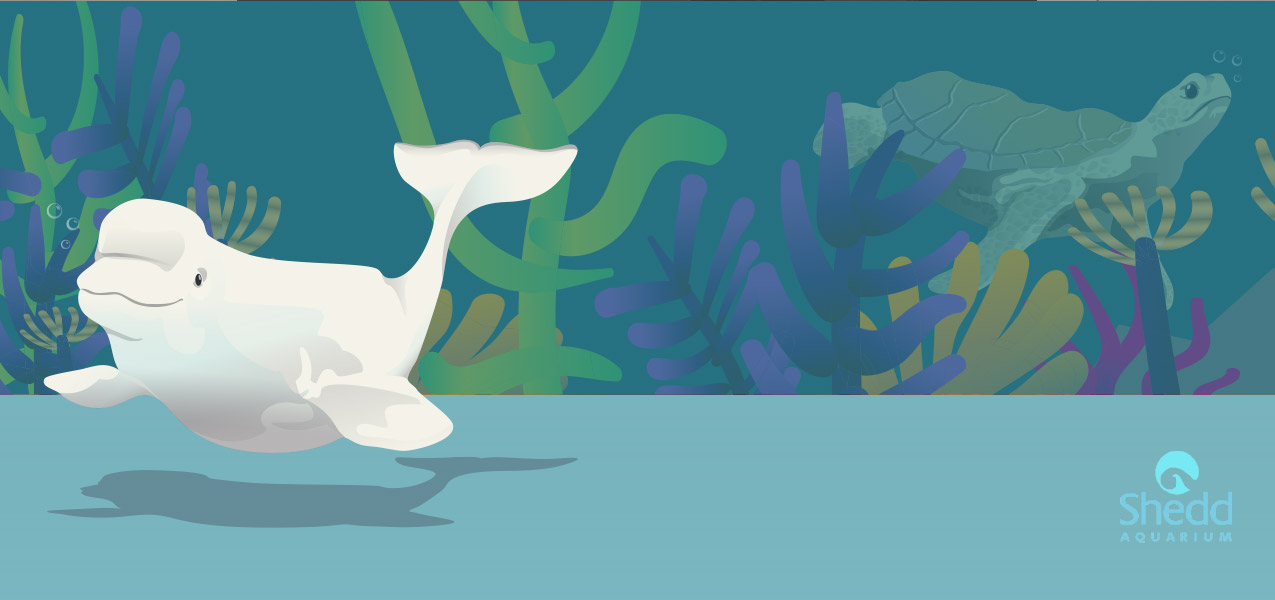 Educating visitors on important conservation efforts through interactive game play at the Midwest's busiest museum.
When John G. Shedd Aquarium won a grant to better communicate their conservation and sustainability efforts to the public, they turned to Mightybytes for help. Here's what we did.
When the Illinois Science & Energy Innovation Foundation (ISEIF) offered a grant to John G. Shedd Aquarium to highlight museum sustainability initiatives, the Shedd team turned to Mightybytes to bring their ideas to life. Launched on Earth Day, our collaborative efforts resulted in a kiosk that educates users through interactive game play on how the museum saves energy and water through various conservation efforts.
Gamifying Conservation and Sustainability
For our seventh collaboration with John G. Shedd Aquarium, we devised a solution consisting of three unique games, each with its own conservation message. These games, played on iPads, feed data to a large display, giving players a clear idea of how their efforts directly impact the environment. After playing each game, users are given the option to pledge specific changes in their own behavior to help make the planet a better place.
Strategy, Discovery, and Sketching
As with any project, we began with a collaborative strategy and discovery process in which we collectively devised initial concepts, built consensus on what success looks like, and sketched out various ways to execute ideas generated during brainstorming sessions. Several sessions later, we had arrived at a solution that met grant requirements while also offering fun and engaging gameplay. 
Custom Illustration
Once early concept sketches were approved, we set our team to the task of custom illustrating all game screens and prototyping game functionality.
Here are some early sketches and their illustrated counterparts for each game:
Gameplay With a Message
Upon completion of each game, the kiosk sends score and pledge data to a large animated display, which tracks progress over time. As visitors play the games, this data transforms the environment depicted onscreen from something that is environmentally questionable to a clean and more sustainable habitat.