Chicago Community Trust
Mightybytes is the partner we trust to distill our most complex projects and ideas into clear, purposeful digital solutions. Their smart, supportive people are always responsive to our requests, while keeping us on track, on time and under budget.

Kate Allgeier | Content Director | Chicago Community Trust
As agency partner to Chicago Community Trust, we help this well-known community foundation serve nonprofits, donors, and residents who strive to make a difference and create lasting change in our region.
Our first collaboration with The Trust, the former Arts Engagement Exchange, was launched in 2009. In early 2016, Mightybytes became an agency partner for The Trust with the goal of helping them advance the organization's digital strategies. Quarterly strategy meetings and weekly calls help guide the Trust's digital efforts on everything from better hosting practices to improved accessibility across their digital products. This takes form in a variety of strategic projects, such as their online annual report, updates to their organizational website, and others. Below are descriptions of several recent collaborations.
What You Do Matters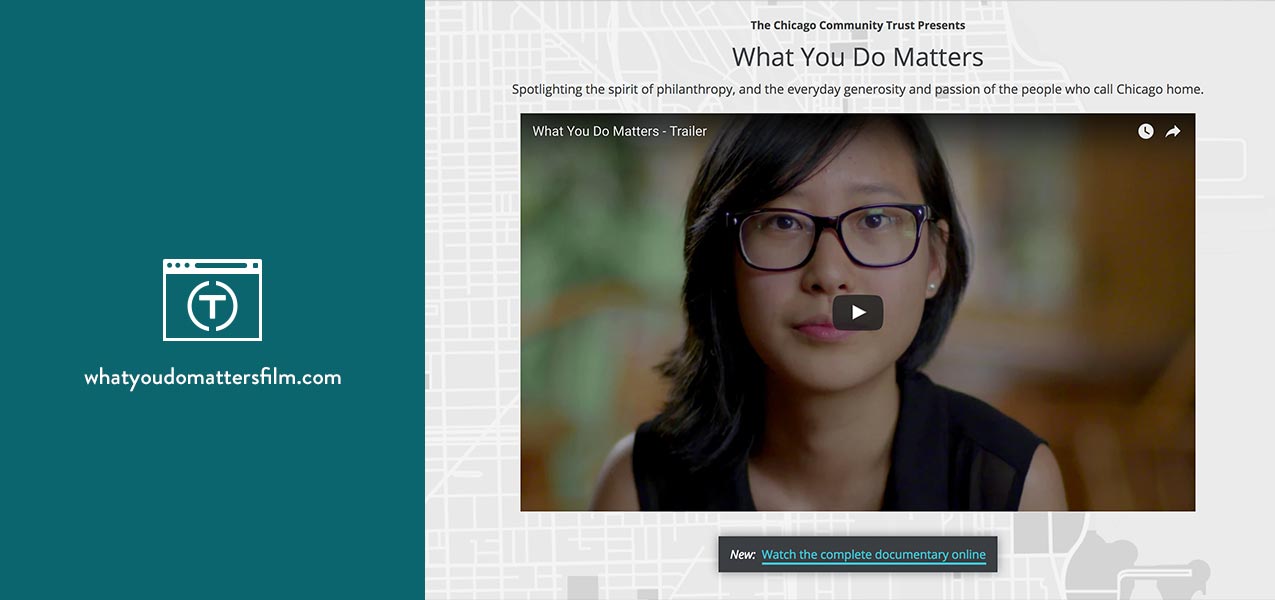 In November 2016, the Chicago Community Trust partnered with Kurtis Productions to release the film What You Do Matters, which spotlights the spirit of philanthropy and the everyday generosity and passion of Chicagoans. Mightybytes created a promotional website to highlight the film's trailer, share stories of local philanthropy, and showcase the work of key partners, such as Unity Fund and organizations like World Bicycle Relief, 366 Random Acts, Canine Therapy Corps, and others featured in the documentary.
On the Table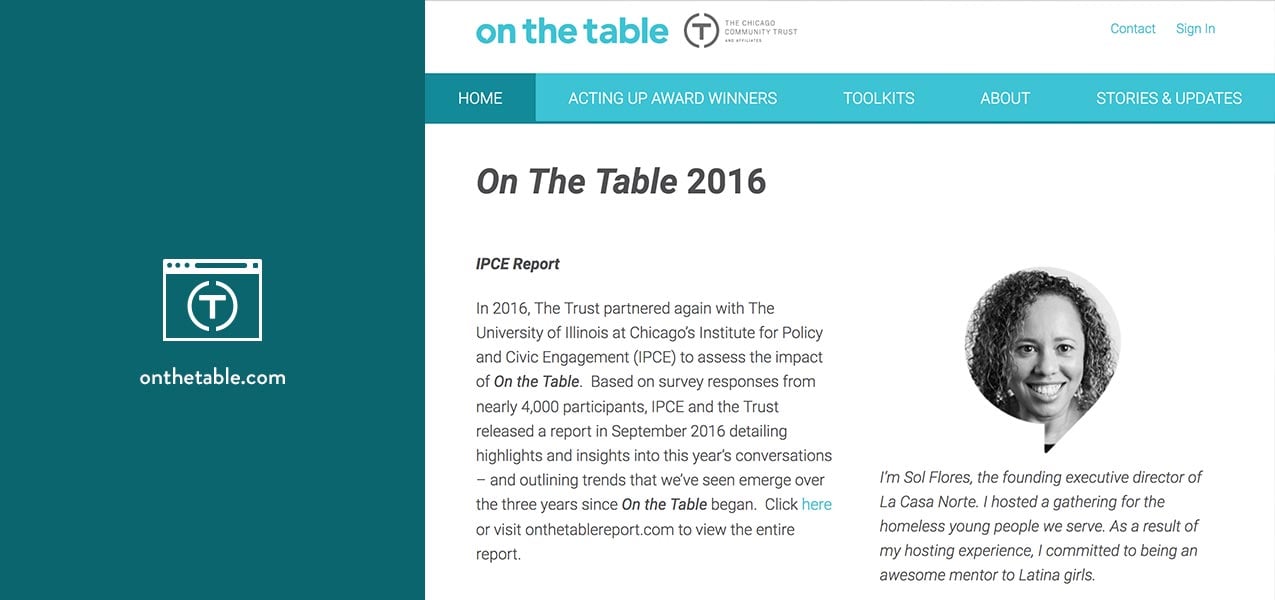 After fielding calls over several years from participants frustrated with the registration system for their flagship On the Table event, the Trust reached out to Mightybytes for help improving the user experience. Once launched, registrations on the new system increased by 30% and On the Table participants doubled from 2015 to 2016.
Chicago Neighborhoods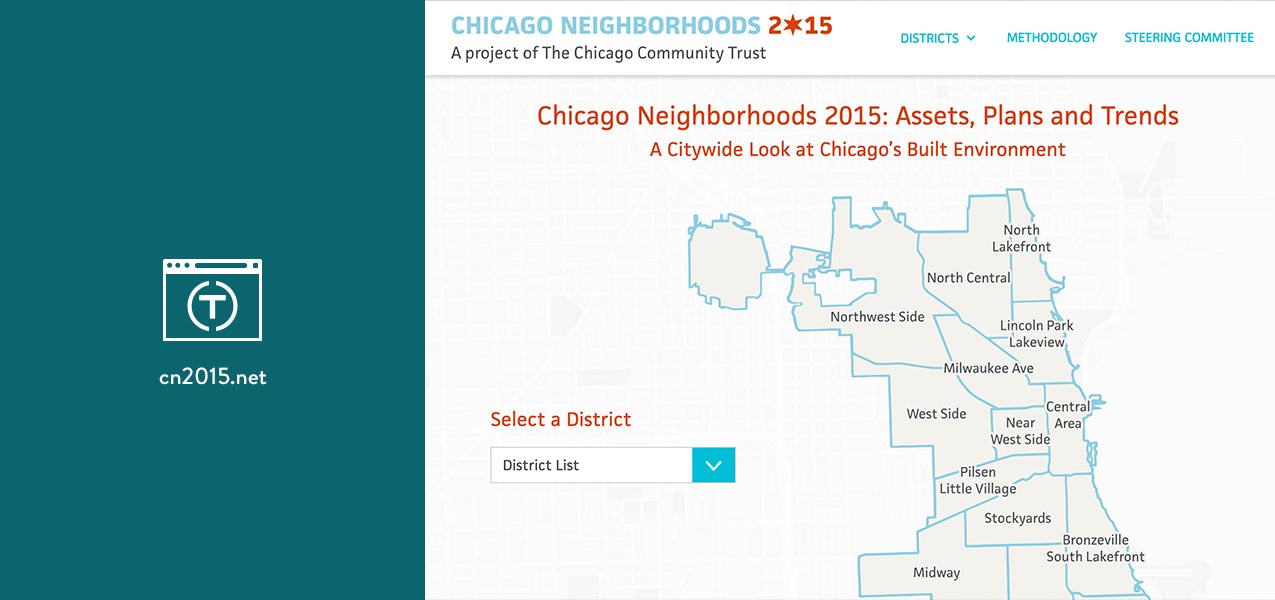 The Chicago Neighborhoods research project focuses on infrastructure, natural features, and physical and institutional assets that define Chicago's built environment. This research is meant to advance The Chicago Community Trust's goal of healthy, stable communities throughout Chicago. The Trust asked Mightybytes for a quick turnaround on a microsite to coincide with an important announcement from Chicago's mayor.
For more information on the Chicago Neighborhoods microsite project, check out our case study for that project.