Smart Power Illinois Website
We couldn't be more pleased with Mightybytes. From contract and billing to design and execution, every step of the process was performed with excellence. I can't wait to work with the Mightybytes team again!

Marcia Lochman | Director of College Partnerships | Illinois Green Economy Network
Here's how Mightybytes helped an Illinois foundation educate state residents about how smart grids and smart meters will transform their energy use.
The Illinois Science & Energy Innovation Foundation (ISEIF) launched a range of consumer education efforts around the rollout of the Illinois smart grid. To meet their educational goals, the organization wanted to create a fun and educational consumer-facing website that helps Illinois residents learn more about how the smart grid will impact them. A key project requirement was to capture user interaction data so they could better understand how smart grid education impacts decision making.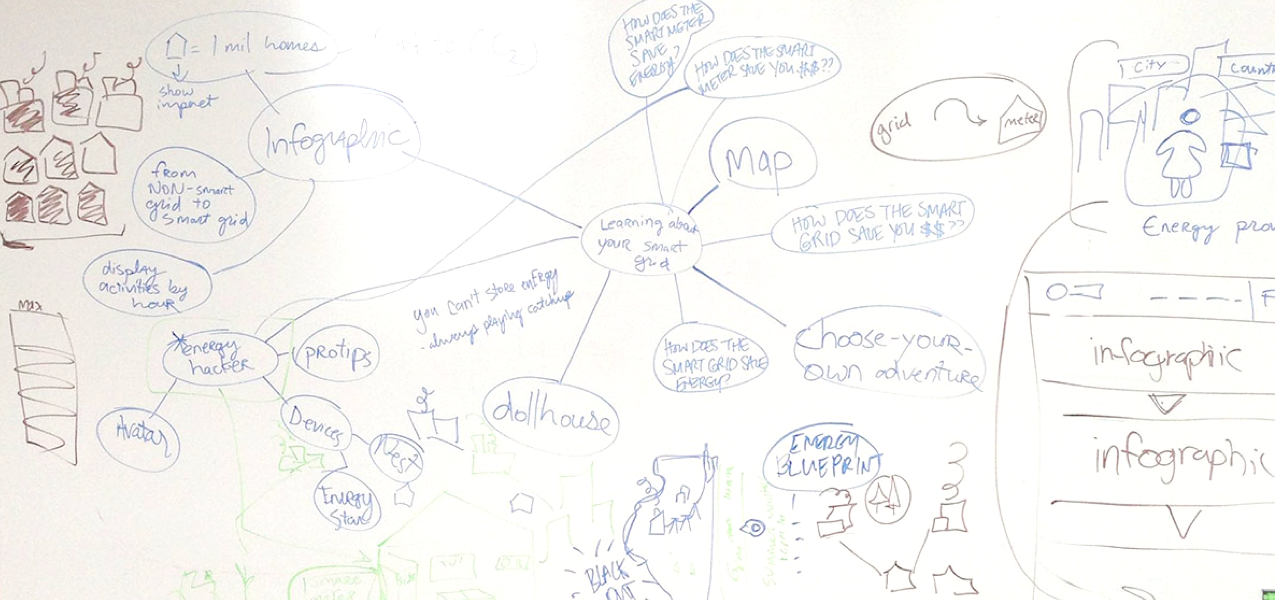 Discovery and Research
Our discovery and research process, which included several facilitated workshops, helped us identify a key engagement opportunity: no single tool existed for Illinois residents to find out when they would receive a smart meter. Information on this topic was scattered across various websites, so if residents did search on key terms related to Illinois smart meters and smart grids, the results were unclear and confusing.
We solved this by creating a unified, searchable database and designing an interactive experience that helps users quickly and easily answer questions they might have.
Gamifying Education
The game-style experience lets users change settings on home appliances and see how different choices might affect their electricity bill. The rest of the site delivers searchable Q&A-formatted content, which meets both our target audience's need to get more information and our goal of creating SEO-friendly site architecture.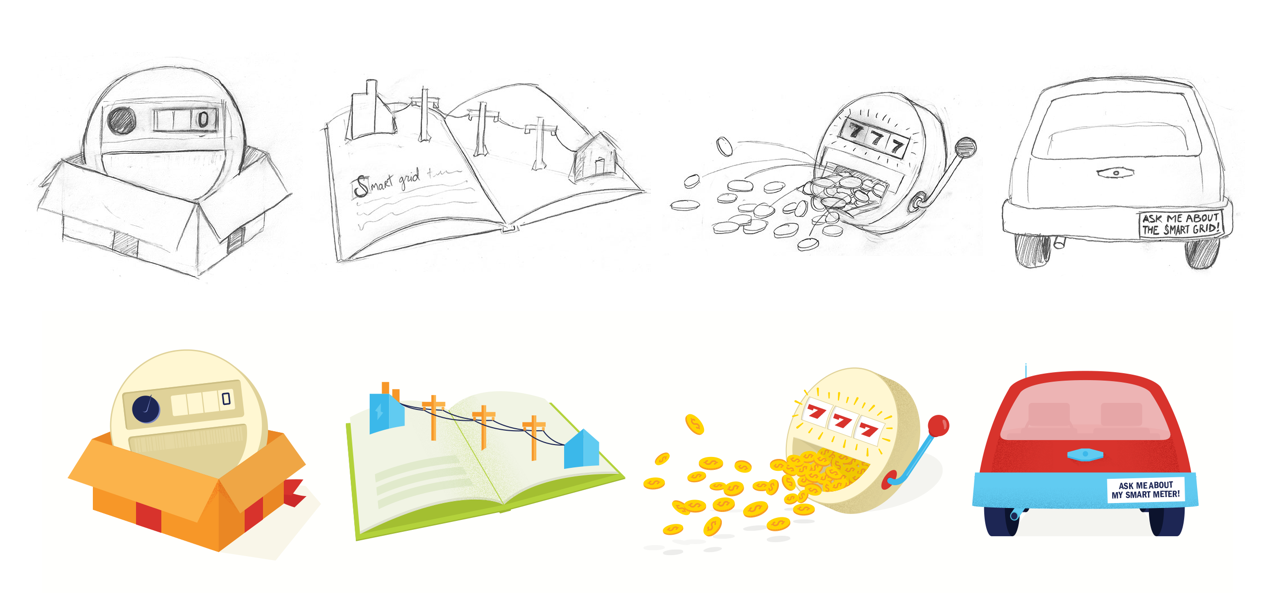 Capturing Data
The Smart Power Illinois website was developed to capture user data in three ways:
In the real-pricing game, each change a visitor makes to an appliance's settings is recorded by Google Analytics as an event. This enables the website to collect granular data about how visitors interact with the game.
Throughout the site, Google Analytics captures visitor flows.
When a visitor arrives at the site they are invited to opt-in to taking a survey, which pops up when the visitor leaves the site and provides an opportunity to capture more qualitative data—such as visitor feelings and thoughts about their experience—than Google Analytics can provide.
Driving Results
The Smart Power Illinois site ranks first for "Smart Grid Illinois" in Google searches and ranks well for a number of other important keywords as well. Survey and site usage data are used to identify further opportunities to improve the website's educational impact. For example, the interactive game now has more animations featuring green energy options, as well as additional requested features.