Chicago Community Trust: On the Table
Chicago Community Trust is a 100-year old community foundation dedicated to improving the Chicagoland area through strategic grant making, civic engagement, and inspiring philanthropy. On the Table is their annual forum designed to elevate civic conversation, foster new relationships, and create a unifying experience across the region. Thousands of Chicago-area residents gather in small groups to share a meal and discuss the challenges and opportunities we face.
Registration Challenges
The Trust had tried two event management platforms to support On the Table, but neither delivered an easy-to-use registration process. As a result, their staff spent a lot of time supporting registrants by phone and email, and many participants just skipped the registration process altogether and dropped out of the event. The site had also become a warehouse for content, making key information hard to find. Mightybytes was hired to both redesign the site and overhaul the event registration process so that it would be scalable/usable for years to come.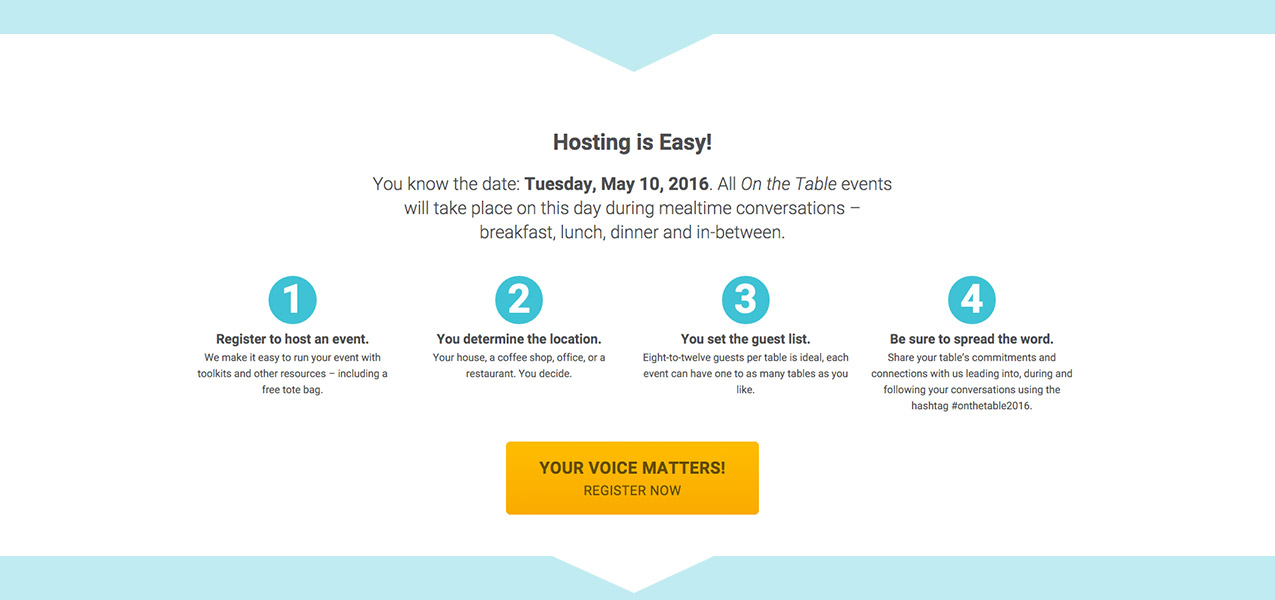 Our first step was to identify how to improve the registration process. For event registrants, the top requirement was the ability to create and manage multiple events. For the CCT staff, the key challenge was to capture host and guest contact information then funnel that data into Salesforce.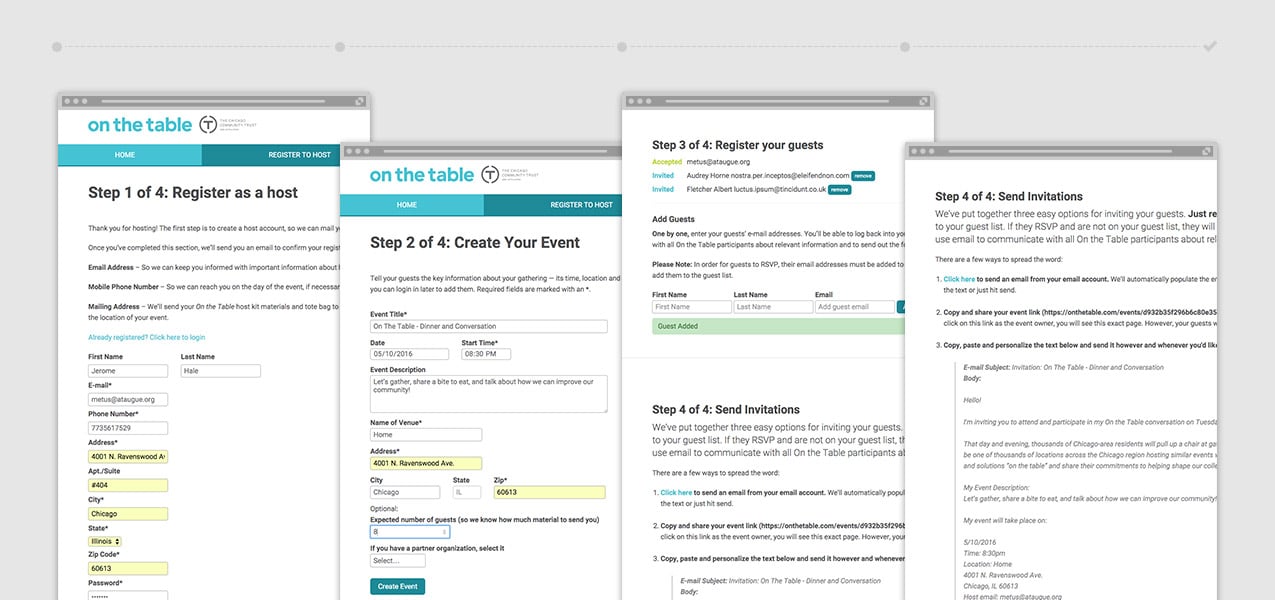 We determined Action Network, an online organizing platform, best served these goals. The platform made it easy to organize multiple events, and captured contact information could be sent to Salesforce automatically. To reduce support load on the CCT team, we designed a custom 4-step registration process and conducted extensive user-tests to catch and resolve trouble spots and ensure a simple, smooth registration process.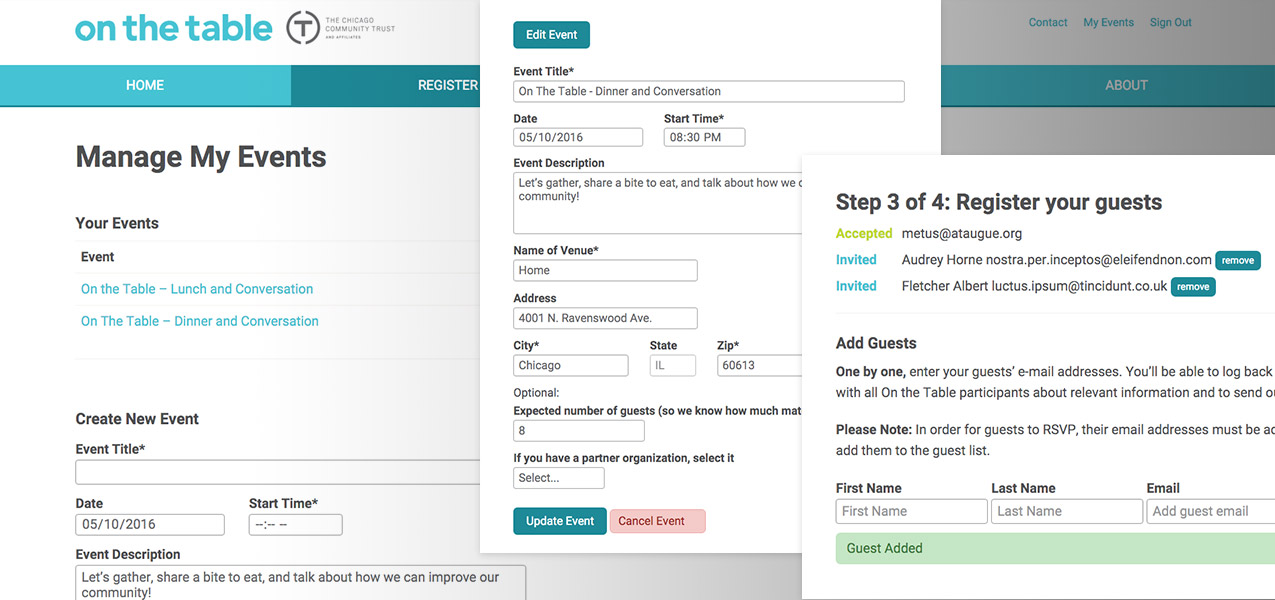 Goals and Results
The website's core conversion goal was registering event hosts, so we redesigned pages to drive that conversion. The new homepage design featured the event's value proposition alongside stories from past hosts, showed how easy it was to register, and promoted the "register to host" call to action. We also simplified the site's architecture from ten navigation options to four, which made it easier for visitors to find the information and support materials they needed.
An estimated 55,000 people total participated in the 2016 On the Table event and registrations jumped 30% from the previous year.