NACSA Charter Operator Tracker
Here's how Mightybytes helped a national education association maintain quality control over new charter school applications.
In some states, nearly half of charter schools are run by "charter operators" like Bright Horizons and Academica, but charter school authorizers—those responsible for maintaining educational quality and approving new charter schools—struggle to find objective information about these operators.
The National Association of Charter School Authorizers (NACSA) wanted to create a searchable database to provide standardized, visually compelling data about charter school operators and the schools they run, including academic performance and school closure rates, data that had previously been difficult to find.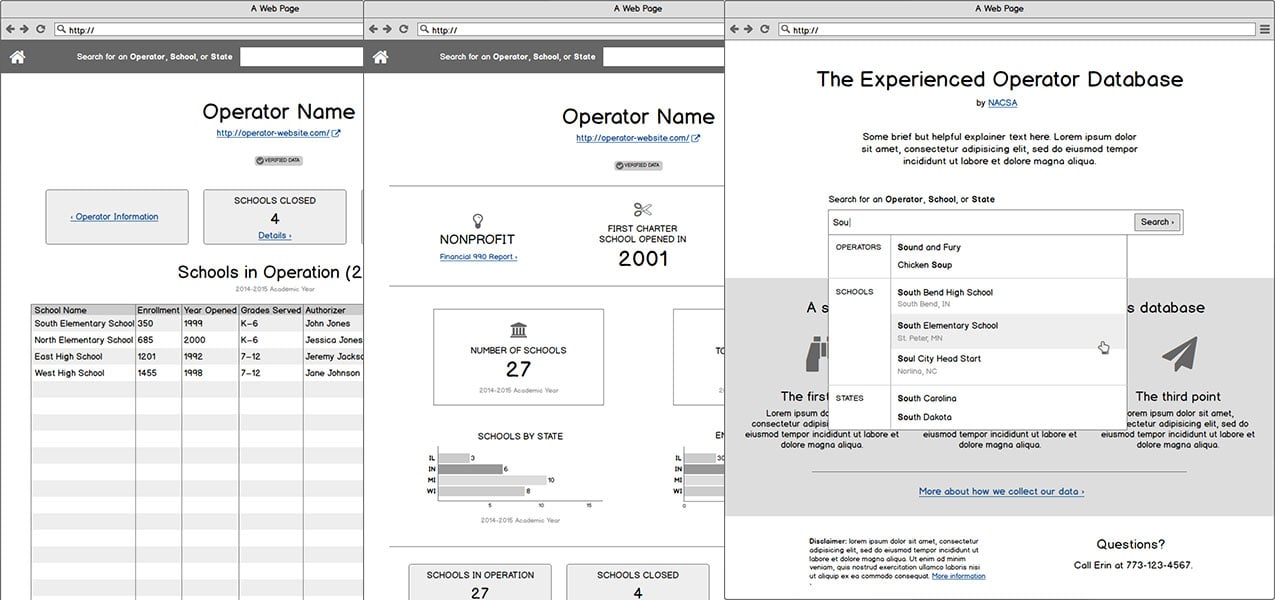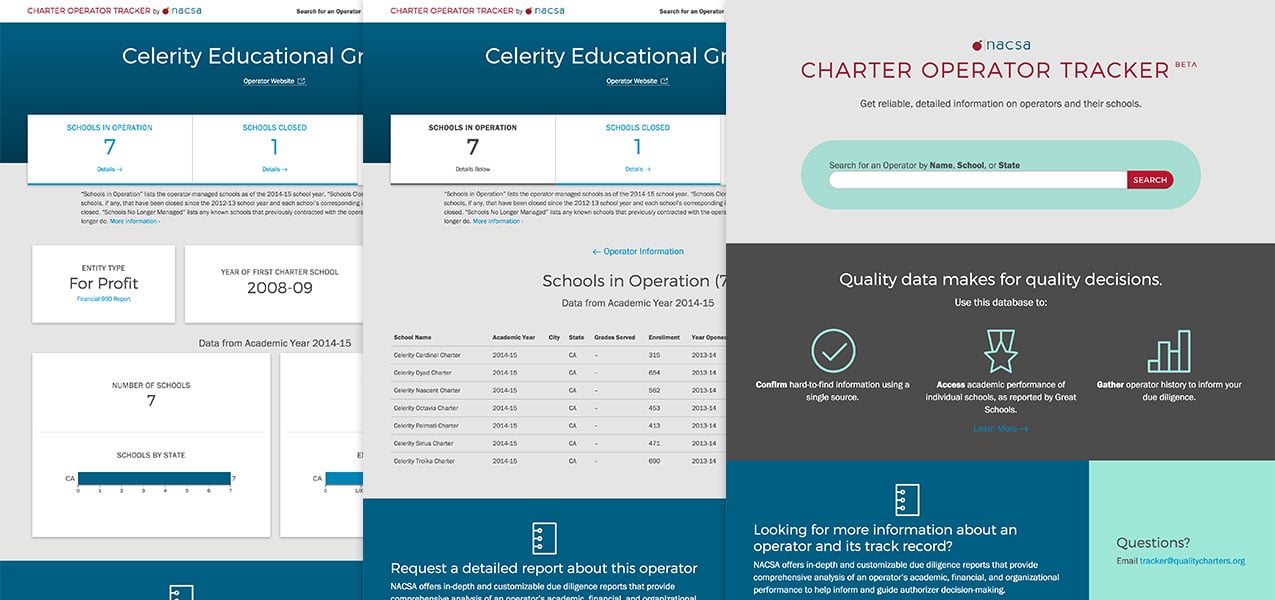 We housed Charter Operator Tracker on the Heroku platform and used D3 libraries for the data visualization. The visual design happened entirely in the browser, so that the product owners could make rapid, iterative decisions without burning time and budget on static design comps. Technology decisions were made with the goal of laying an easily scalable backend foundation, so that a Phase two expansion could happen quickly and efficiently.
The Charter Operator Tracker was launched to coincide with Florida's deadline for charter operators to submit applications for new schools. Now the decision makers responsible for authorizing new schools have a powerful new source of data to guide their decision making process.