Northwestern University
Here's how Mightybytes helped Northwestern University deploy consistent branding, improve user experience, and increase engagement across dozens of college websites.
Many departments, each with multiple stakeholders who have their own needs, create unique content management and governance challenges for large universities. To address these challenges, Northwestern University's Weinberg College of Arts and Sciences needed to convert more than 60 websites to a mobile-friendly design on a new content management platform. This included revising site architecture, customizing look-and-feel, harvesting existing site content for editing, building out each new website, and providing quality assurance testing.
Executed over two years, the result was a family of websites sharing visual brand consistency, new feature sets, and improved navigation that makes it easier for users to find content.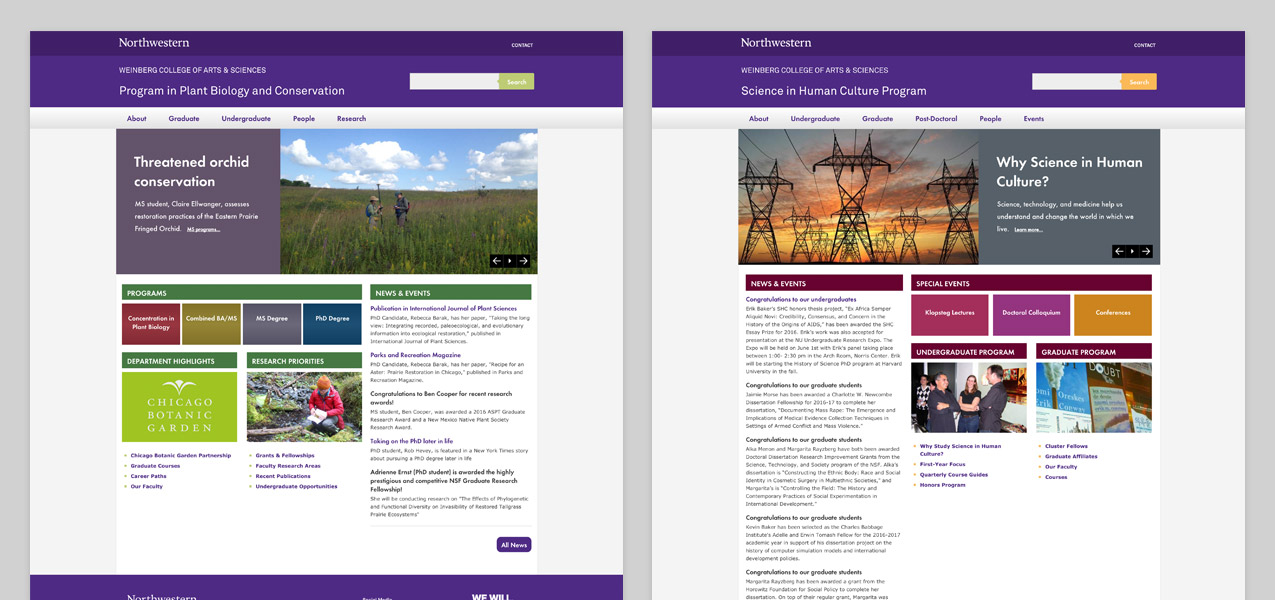 Discovery and Project Execution
During initial discovery workshops, we worked through various stakeholder needs and problems, then cross-referenced those with potential common tasks users would want to take on the new websites. This helped us define website commonalities across all departments.
Using existing Northwestern University brand standards and a design template, we created styles and developed information architecture standards that could be applied consistently from site to site.
For each individual site, we accomplished the following:
Assembled content inventories for department review.
Applied architecture and navigation standards to each department's unique content needs.
Extracted and migrated content from existing platforms to the new system.
Reviewed and edited all content for grammar and consistency of voice.
Edited and optimized photos to appear in designated spots across the sites.
Coordinated with the college's internal teams to review progress and schedule site launches.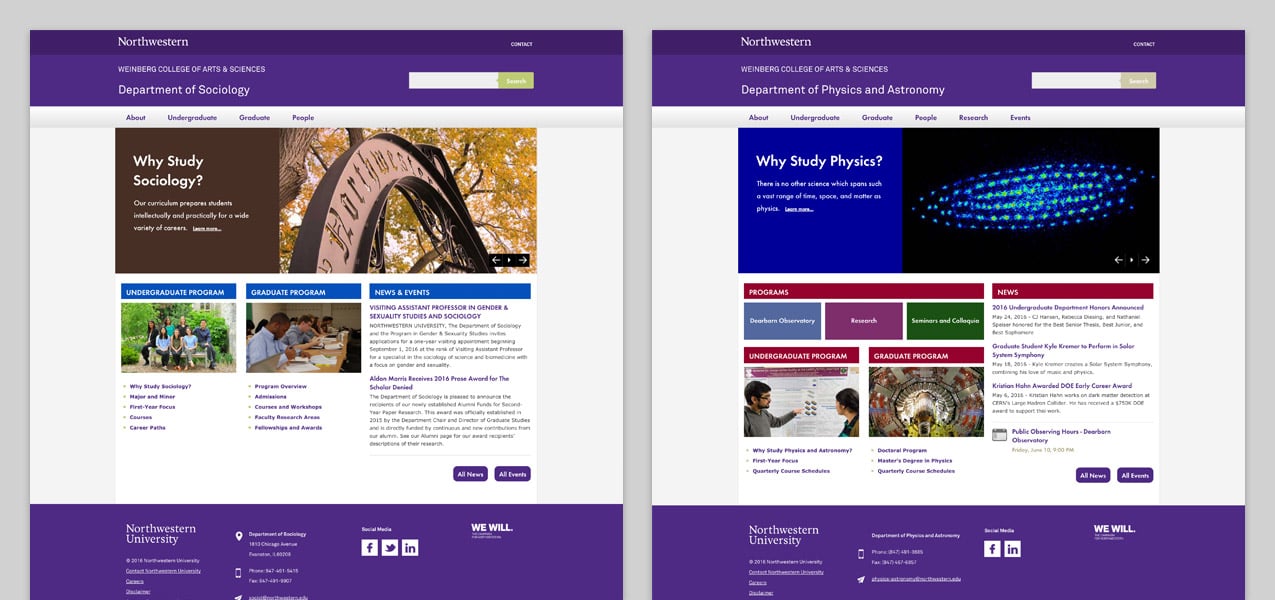 Northwestern University's Weinberg College of Arts and Sciences now has a line of new websites with a unified look and feel that are easy-to-manage under a single platform. This saves the organization huge amounts of time and money. Each site employs responsive design to support users across devices and offers students and prospects clear paths to quickly get their questions answered.