National Geographic Learning
When National Geographic Learning wanted to transform their product strategy to account for digital-first educational practices, Mightybytes helped them design an enterprise-wide process for continued success. Here's how.
The National Geographic Learning team employed a traditional publishing process in which digital products were created based on their print counterparts. Yet K-12 students increasingly learn in digital-centric classrooms. To address this shift and meet important organizational business goals, the company wanted to flip their process and put digital learning at its heart. This would require a fundamental shift in how they produce products.

Jumpstarting Digital Transformation
To kick off our engagement, Mightybytes conducted extensive research into which existing internal processes worked, which needed a redesign, and which could be dumped. Based on results from stakeholder interviews and our deep assessment of current processes, the Mightybytes team set to work designing a new process that prioritizes user experience (UX) and digital learning. This included:
Detailed tasks and dependencies based on customer feedback and industry best practices
Recommendations for improving collaboration among team members and between teams
Recommendations for staffing and managing a new UX team
Guides and checklists to help teams navigate the new process with ease
Designing the new process was iterative and dependent on feedback from several internal committees to get buy-in and make improvements. The entire process was reviewed several times by a variety of key stakeholders.
Once the process was approved, we also ran two workshops to train the entire National Geographic Learning team on differentiations between print and digital projects and common UI/UX design practices.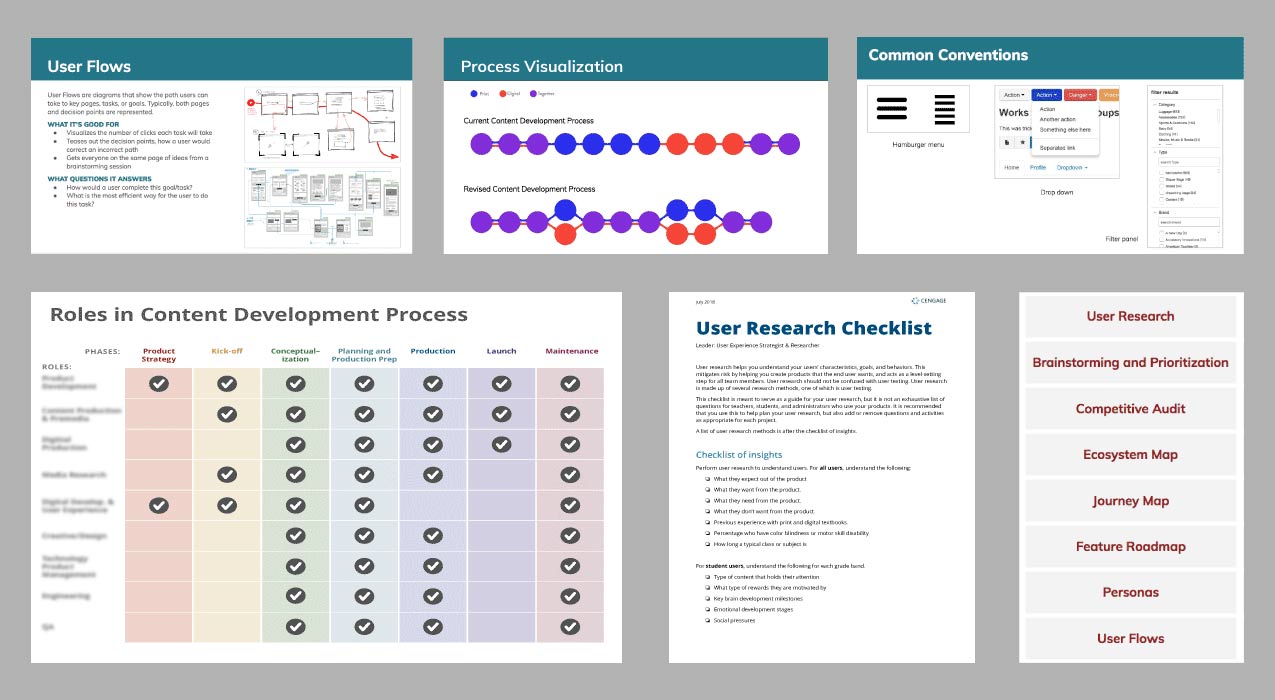 Designing A New Process
Our UX consulting engagement with National Geographic Learning lasted for six months. Regular budget reports and conversations about re-prioritizing deliverables when necessary helped us keep the project on track while also identifying new opportunities. After all our presentations, guides, and checklists, the final deliverable for this project was a roadmap with recommendations for integrating the new process into existing workflows.
Prioritizing UX Design
During our work with National Geographic Learning, we retooled the company's internal processes to prioritize user experience and help them transform into a digital-first developer of high-quality educational products. Encouraged by the productive partnership, their team extended our engagement and contracted us for several other UX-specific projects as well. We look forward to seeing how National Geographic Learning builds success upon these efforts.