UX on a Budget: How User Interviews Can Revolutionize A Redesign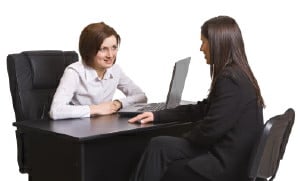 Doing some of your own user research can help you save money on complex redesigns of your web site or product.
Agencies and software developers are not the only entities that have changed the use of user experience from a buzz word into a full-fledged process as part of their development cycle for web sites, mobile apps and other interfaces.
Some of the biggest contributors to this wave of change have been the clients who work with agencies and other creative teams. As clients learn more about how user experience and user research help craft fun and effective products, they have begun to place more value in it.
When a design team develops a good user experience, products can increase the emotional bond they make with users and help drive the bottom line. User experience teams would like to see user research techniques applied to the fullest in every single project, but the reality is that time and budget can place constraints on these activities.
Employing user research techniques does not need to swell up a project's budget like a hernia, however. In many cases, clients can minimize these costs by performing the user research themselves. The key to using this research time effectively is to know what tools to use. User experience research techniques are like a full painter's palette. Depending on the context, some of the palette will work better than others. One of the most fulfilling part of my job is working with our clients in selecting the correct tools for their project.
User Interviews
One of my favorite research techniques is the user interview. This type of field research and ethnography is simple: a researcher sets out to find users of a particular artifact or interface and asks them questions about how they use it. For clients who are new to developing web applications, I often recommend this activity as a way for them to get warmed up to including users in their development cycle(s) and to learn about some of the real objectives of user experience research.
User interviews are also easy on a project budget. Other methods, like eye-tracking, usability testing, participatory design or even surveys, can use up budget hours. These types of field interviews are best used before a project really begins, but they can also happen during the interaction design phase. The key is to focus on quality over quantity in selecting the right users. One of your team members can conduct three user interviews in the course of a morning or an afternoon, and if you have designed good questions, your data should be easy to read without adding lots of hours of analysis time.
Selecting the Right Protocol
Clients can conduct these on their own as they write their RFPs or when their project budgets are really tight. In other instances, Mightybytes can conduct the interviews from start to finish. Whether Mightybytes or the client conducts the actual interviews isn't as important as analyzing the findings to inform a brilliant re-design. But if you want good findings, you will need a good protocol for your interviews. Below are a few simple tips on how to get started:
Select the right users: If your product is a web site for personal finance, make sure to recruit existing and current users of the product. The people you do not want to interview are your board of directors, VPs, internal designers and developers who use the product, or any of your stakeholders. Make a few phone calls and recruit real people whose only stake in the product is using it.
Ask Non-Leading Questions and Refrain from Emotional Prompts. You should avoid questions like "How do you feel about this design?" or "What do you expect this product to do"? User interviews are not the same thing as a focus group interview. You are trying to discover how people use your product. Ask your users "When do you use the product?" "Can you show me how you log in and perform your tasks?" "What are the different devices or computers you use to log into the product's site"?
Interview your users in their actual work environment. It's essential to interview your users in the room, chair, position and set up they normally use to engage with your product. It may be logistically tough to do this, but you are better off with one or two good interviews in a real work environment than 15 interviews at your company's board room where your users are answering questions and are perhaps not as comfortable as they would be in their own work space.
Videotape the session. Focus on what the user does when you videotape these sessions, and make sure you record their use of the computer, mobile device and any other artifacts she/he might use as they answer your interview questions. You can review this footage easily and you don't need a fancy video camera. A mobile phone recording will do.
When I work with our clients, I make sure we try to budget time in their discovery process to go out and perform these interviews, but if the client needs to conduct their own interviews, I assure them that they can do a great job of interviewing real users in their working environments if they know what to look for. I encourage you to try this with your product even if you are not currently redesigning it. You'll be amazed at what you learn. And for some of you, this might be one of the first times you will have concrete data about how people use your product, whether negative or positive.