Why Buying from B Corporations is Good Business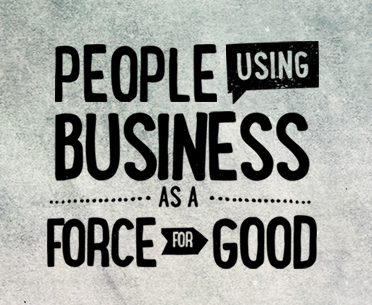 When you buy from B Corporations, you support a better way of doing business and a better future for our planet and the people on it. Sounds awesome, right?
Today, along with 900+ other B Corps from 29 countries and B Lab, Mightybytes is launching the B the Change campaign, a global movement to celebrate and reward people using business as a force for good. This year-long campaign will build awareness about B Corps, strengthen our community, and ultimately help to create a shared and durable prosperity within the global business community.
Learn More
Want to know more? Check out this great video that explains all things B Corp in under two minutes:
Get Involved
Better yet, join the movement at the new B the Change website and enter to win B Corp products (like Patagonia gift cards, Numi tea or a care package of snacks). You can also commit to doing something yourself at BetheChange.com/DoSomething.
Want to join the B Corp movement? Take the free B Impact Assessment and see how your company performs.
B Corps like Mightybytes meet what Inc. Magazine calls "the highest standard in socially responsible business." B Corps are leading a global movement to redefine success in business so one day all companies compete to be the best in the world at being the best for the world.