Mightybytes Will Be Among First Legally Recognized Benefit Corporations in Illinois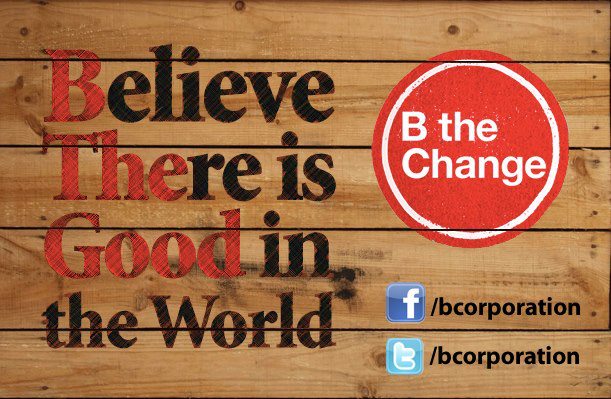 Web Design and Digital Marketing Firm To Join Other Socially and Environmentally Responsible Companies on January 2, 2013 To Incorporate Under Illinois' New Benefit Corporation Act
CHICAGO (November 27, 2012) – Mightybytes, a sustainable digital marketing and web design firm will become a legally recognized Benefit Corporation when Illinois' new Benefit Corporation Act goes into effect on January 1, 2013. Because of the holiday, the first day businesses can legally file their articles of incorporation is January 2, 2013.
"Mightybytes is excited to be among the first companies in Illinois to make this legal commitment to changing the world," said Tim Frick, founder and principal of Mightybytes. "We believe that sustainability and social responsibility are critical for the future and we want to share and encourage that commitment with our employees, our clients and our community.
Mightybytes became one of the 650 and growing Certified B Corps worldwide in the summer of 2011. Certified B Corps are assessed and certified by the nonprofit B Lab to meet rigorous standards of social and environmental performance, accountability, and transparency. It also is one of seven companies in Chicago's Andersonville neighborhood to earn eco-Andersonville's highest Three Star Sustainable Business Certification for its environmental, economic and social sustainability.
While both Benefit Corporations and Certified B Corps are socially responsible, only Benefit Corporations are considered legal entities like S Corps, C Corps, or LLC's. This new class of company is required by law to create a material positive impact on society and the environment and to meet higher accountability and transparency standards.
"Mightybytes is strongly committed to making our business as close to carbon neutral as possible," added Frick. "All members of our company believe in helping the environment and working toward a sustainable future." Read more about Mightybytes' sustainability efforts.
Producing an annual benefit report that details how a company made good on its social and environmental claims is a legal requirement of being a Benefit Corporation. Read our annual benefit reports here.