Ecograder and Your Website Sustainability Score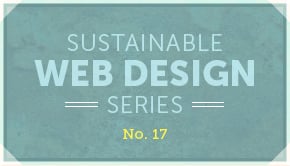 Learn how Ecograder's website sustainability scoring system works, with tips on how to improve your website's performance, efficiency, and of course its environmental impact.
Efficiency, performance, and renewable energy are the hallmarks sustainable web design. Our website sustainability product Ecograder offers high-level metrics to begin benchmarking your website's environmental impact as well as how it performs in other key areas like usability, findability, and optimized performance. Your website sustainability score is designed to arm key stakeholders with tools to discuss digital sustainability and create greener websites. Companies or organizations that have made declared a climate emergency or made Net Zero commitments should consider digital sustainability alongside other operational efforts. In this post, we'll cover how Ecograder's scoring system works and how you can use it benchmark performance over time.

Your Website Sustainability Score is Divided into Four Sections:
After analyzing all the elements in the life cycle of a digital product or service, we landed on the following categories that most digital sustainability efforts fall into. Your website sustainability score on Ecograder reflects this.
Performance optimization: how quickly do assets download to end users?
Findability: how quickly can users find what they need?
Usability: how quickly can users accomplish tasks?
Green hosting: are a product's servers powered by renewable energy?
We have identified areas within each of these categories where website components can be improved for better efficiency and hence, less energy use. While the exact composition of the Ecograder algorithm is super secret, our methodology for measuring each factor is transparent.
Performance Optimization
Page speed, customer service, and sustainability go hand in hand. Studies have shown that the majority of users abandon websites that don't load in under two seconds. Your customers expect to get the content they want instantaneously, or they will look elsewhere. Efficient pages load more quickly, which reduces your site's bounce rate and keeps customers engaged. Plus, the more efficiently your website runs, the less energy and processing power you use, which means that your site will have a lower carbon footprint.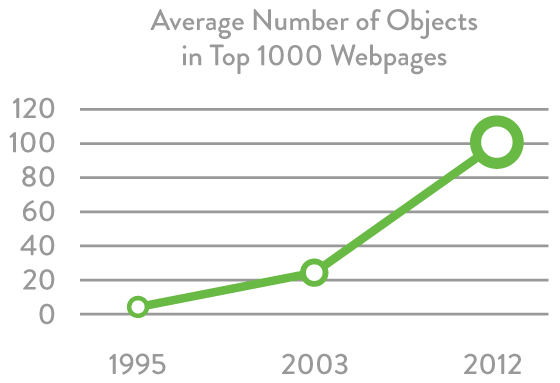 Ecograder Performance Optimization
Ecograder's website sustainability score currently breaks down performance optimization in three ways:
It pulls your Google PageSpeed Insights (PSI) score.
It measures the number of HTTP requests a URL makes.
It assesses the URL's use of shared resources.
Specifically, the score includes points for each of these things:
Google PageSpeed Insights: Google PSI tracks how quickly webpage assets load on desktop and mobile devices, then assigns a score based on that data. Learn more about Google PSI here.
HTTP Requests: In order to render a page, browsers send HTTP requests to one or more servers for page components like stylesheets, images, text, JavaScript, and so on. Each request takes a certain amount of energy to complete and time to load, so more requests means longer wait times for content and more energy wasted. Reducing the number of HTTP requests your pages make can improve both site performance and energy efficiency.
Shared Local Resources: When you surf the web, many of the sites you visit pull resources from common frameworks. Enabling your browser to access any resources that are already cached—rather than re-downloading them—saves time, energy, and bandwidth.
Findability
How easy is it for users to find your site? What about the content on it? The fewer pages a person needs to visit to reach their goal, the fewer resources need to be loaded. Reducing the number of pages loading—particularly if they have bandwidth-heavy assets like photos and videos—results in small energy savings that add up when multiplied across thousands of users.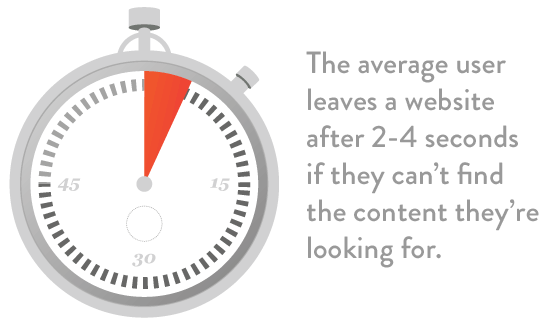 Ecograder Findability
Following SEO best practices and adding a search field to your site can go a long way in helping users find what they need fast. Ecograder's website sustainability score uses MozRank to assess site findability.
MozRank: Moz measures a variety of factors to calculate a website's domain authority. The higher the quality of incoming links in terms of domain/page authority and keywords, the higher your score. Your rank reflects the importance of your web page on the Internet, according to search engines. Learn more about Moz's methodology here.
User Experience (UX) Design
A streamlined user experience is one in which site visitors can accomplish tasks quickly and intuitively, regardless of the device or platform they use to access content. Optimizing your website for mobile users is a key component to achieving a high website sustainability score. There are billions of unique mobile device ,users on the planet. Designing experiences optimized for these users is critical.
Ecograder UX Design
In order to provide top performance on any device, site designers streamline task flows, create clean layouts, and compress graphic or image assets for an optimized experience. As a result, these sites improve customer experience, boost site performance, and reduce energy use.
Ecograder assesses two things that could affect user experience: mobile optimization and whether or not a site uses Flash.
Mobile optimization: For the purpose of scoring, we define mobile optimization in two ways: sites that have separate experiences for mobile devices and sites that are built with responsive or adaptive design. Both of these approaches result in more energy efficient sites because they require streamlined content and design assets that can load quickly.
Use of Flash: Flash and other proprietary technologies consume more energy than standards-based equivalents and don't typically work across devices and platforms without plug-ins or other workarounds. From an energy efficiency and performance standpoint, this is not the way to go.
Green Hosting
Green Hosting is the sole factor in the Ecograder website sustainability score that doesn't directly impact performance. However, it is also one of the most important factors for reducing your website's environmental impact. To achieve a Net Zero world and reduce the harmful effects of climate change, the entire internet must be powered by renewable energy!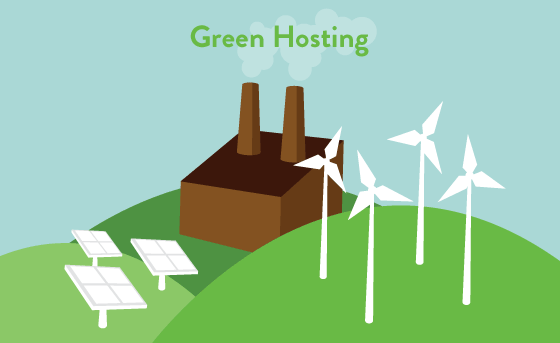 Ecograder Green Hosting
We score green hosting high in the Ecograder algorithm because the single biggest positive effect your website can have on the environment is to power its servers 100% renewable energy. After all, the servers that host your website require power 24/7/365.
Green Hosting: Ecograder uses the Green Web Foundation's hosting database and gives the highest score to websites that are 100% powered by renewable energy, including wind and solar. Hosting providers that purchase Renewable Energy Certificates (RECs), receive the second highest number of points.
There are many ways to improve your site's efficiency (and Ecograder score). Some can be done in an afternoon and some require more long term planning. We hope that Ecograder will give you a starting point to begin integrating online products with your company's overall sustainability efforts.
Try the new Ecograder
Reduce emissions, improve performance, reach your website goals faster.
Try Ecograder