Digital Agency Careers
Build your digital agency career at Mightybytes! As a Certified B Corporation, we are committed to using the power of business for good. We consider stakeholders in all our business decisions.
A Better Digital Agency for People and Planet
Alongside pursuing profit, we address social and environmental problems in our work. This means aligning our work with a larger vision of:
Inclusion: an economy that works for everyone (not just a select few)
Regeneration: products, services, and programs that replenish social and ecological systems (rather than extract from them)
Collaboration: customers, team members, and other stakeholders who share our values and want to partner with us (to enact this vision)
Therefore, we look for people who are passionate about making a difference. Also, we appreciate those who value diverse perspectives and enjoy finding unique solutions to challenging problems. If you are comfortable blending technical acumen with creative know-how, you will fit in just fine here. Most importantly, we look to work with people who care deeply about the planet and its people.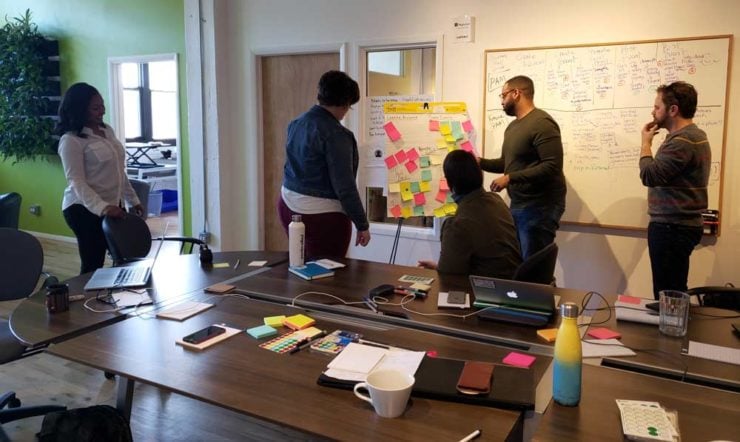 Supporting JEDI Practices
Similarly, we work to build justice, equity, diversity, and inclusion (JEDI) into all we do. From our workshops with clients and internal operations to our status as an LGBT-certified business enterprise, we strive to weave these principles into as many business decisions as possible.
That is to say, we look for candidates who demonstrate a high level of multicultural competence and comfort working in an inclusive work environment. Most importantly, all applicants to open positions will be considered without regard to:
race

,

color, or national origin

religio

us affiliation

sexual orientation,

gender identity, or expression

marital or parental status

physical or cognitive abilities

age

o

r any other basis prohibited by law.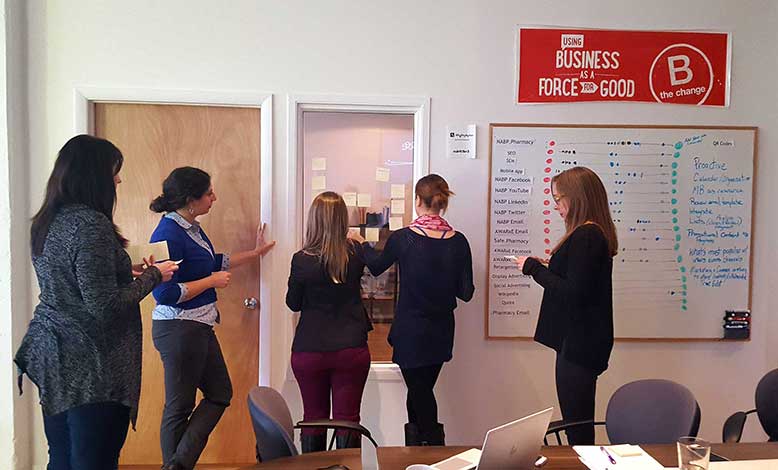 Small but Mighty
Finally, Mightybytes is an intentionally small agency. This allows us to be agile when complexity and uncertainty arise. It also means our team members are multidisciplinary and regularly share tasks based on know-how and availability. If you thrive with variety, we would love to hear from you.
In short, if you're looking to start or grow your digital agency career with a company that aligns purpose and profit, Mightybytes might be a good fit for you. Open positions are listed below. If nothing is currently available, you can submit a resumé on our Jobs page.
For more information on how we embody B Corp values, check out our sustainability page, our social impact page, or our B Corp page.