By using Funnel Paths, you can see exactly how your visitors enter and exit pages on your website.
Read More ›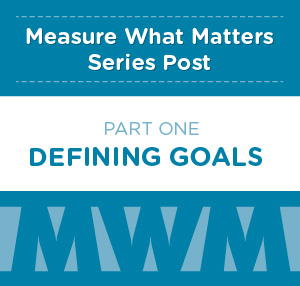 Measuring activity on your site means more than just counting the number of views. By setting up goals early on, you can gain deep insights into how your customers or visitors interact with your site.
Read More ›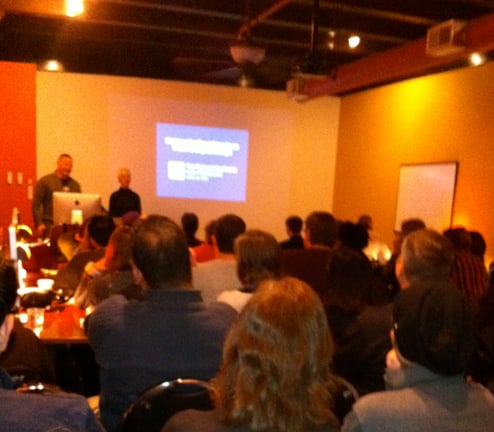 Joy and Tim recently presented at the Chicago Area Adobe User Group monthly meetup on the topic of transition from print to web and digital design, an intimidating prospect for many print-based designers.
Showcasing techniques and lessons learned from past Mightybytes projects, they provided valuable insights to a packed house of enthusiastic art directors, designers, and other industry pros at Ascend Training's downtown location. Here are some of the take-aways from that presentation.
Read More ›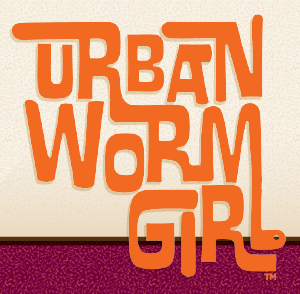 Increasing sustainability through the magical power of worms, Stephanie Davies and Amber Gribben of Urban Worm Girl are helping people get smart about the environment one compost bin at a time.
Urban Worm Girl's mission: to educate the community on composting with worms (also known as vermiculture). Worm superhero Stephanie came to Mightybytes yesterday and set us up with a sweet in-office composting system that will take care of our coffee grounds, banana peels, leftover scones, avocados, and even some paper waste like cardboard, egg crates, and newspaper.
Read More ›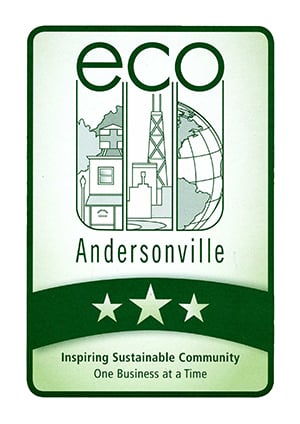 Green news is good news! Eco-Andersonville just announced Mightybytes as its newest green-certified business in review of our commitment to making a positive impact on People, Planet, and Prosperity throughout all business practices. The three-star certification is the highest level that Eco-Andersonville offers and we are thrilled that all our efforts in 'greening' Mightybytes as […]
Read More ›
Return on Engagement was delivered to Focal Press about six minutes before 5:00 pm on Thursday, February 4, 2010 (but who's counting?). Just a few hundred words shy of 100,000, this digital marketing tome is due out on early June, 2010 and will be available from Amazon and other online booksellers. "Achieve the return on […]
Read More ›
A Process Guide for Creatives, Marketers, Students, and Project Managers Managing Interactive Media Projects by Tim Frick is available on Amazon.com and at fine bookstores everywhere. Its process-oriented content focuses primarily on best practices for creating Web, Flash, and other interactive projects both simple and complex with special attention to communication and organization in client-vendor […]

Read More ›

// wrap the section ?>