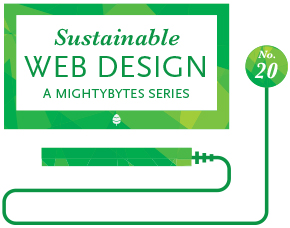 Video is the most potent message format on the web, but its popularity means that all the uploading, hosting and playing has contributed to a lot of carbon emissions. We examine the ways you can make your videos more sustainable by optimizing them for the web.
Hosting and watching online videos isn't as green as you might think. Videos, with their large file sizes and massive popularity, require energy for hosting and playback, much of which is not renewable. So while video is one of the most effective ways to get the message across about your business or organization, it's important to remember the cost of video when it comes to your website's sustainability and your business' overall environmental impact.
Read More ›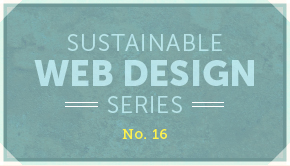 Jeff ran his WordPress site through Ecograder and wasn't happy with the results. Here's his advice on four ways to make your WordPress website more sustainable with the help of plugins.
There are more than 72 million WordPress sites in the world according to WordPress.com, with over 385 million people reading 13.3 billion pages each month. Millions of people, including 48 of the top 100 blogs in the world, use WordPress to manage their content online. WordPress is responsible for a lot of web traffic. So it comes as no surprise that, as a company focused on sustainable web design, we're interested in ways people can make their WordPress sites more eco-friendly.
Read More ›
Did you know that you can recycle paper bags in a blue bin but not plastic ones? Or that #5 plastic is okay but #6 is not? Jeff explains where and how to recycle in Chicago.
When I first started working at Mightybytes we had just become a certified B Corporation. At first, the idea of a B Corporation, a company that has a triple bottom line of people, planet and prosperity, was a little confusing to me. Neither my parents or I had ever worked for a company that prioritized solving social and environmental issues.
But after two years of working here, despite never really thinking about the environment or recycling prior to this, I have definitely seen a change in my behavior in how I think about the environment. The most important change that I have notices is in my desire to recycle.
Read More ›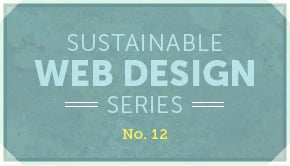 One quick and easy step that you can take to minimize a website's carbon footprint is to optimize images, making them smaller and faster to load.
Images can make the stuff we read online easier to read. They can help customers feel a strong emotion or get a clear impression of a brand. People are also more likely to share blog posts with images rather than text. But images that aren't optimized for publication on the web, can increase the carbon footprint of you website.
Simply put, pixels need power to appear on your screen. Both the web servers that deliver content to customers and the devices that consumers use to browse the web use electricity. Billions of watts of electricity. And a lot of that electricity is generated by sources that aren't clean or renewable. In this post we're going to look at some basic techniques for optimizing your images for performance and for sustainability.
Read More ›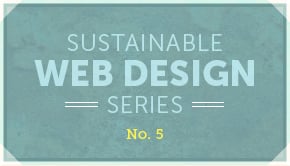 In our next post on Sustainable Web Design, Jeff explains what a CSS Sprite is, how it can help your pages load faster and how that reduces your carbon footprint.
What is a CSS Sprite?
Originating from old video games, "sprites" were used to increase the speed of the graphics loading on your screen. The idea was that the computer would grab a graphic and store it in its memory and then only display parts of that image, as they were needed. Today, the same principle applies to web design. In layman's terms W3schools defines a CSS Sprite as a collection of images that are put into a single image.
Read More ›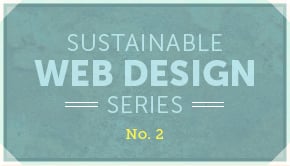 In the next post in our Sustainable Web Design series, Jeff considers a few green web hosting solutions.
In the first post in our Sustainable Web Design series, Tim shared some statistics on how the "green medium" of the web isn't actually that green. Mightybytes also recently became one of Illinois' first legal Benefit Corporations, making a commitment to meet a triple bottom line of people, planet and prosperity.
Read More ›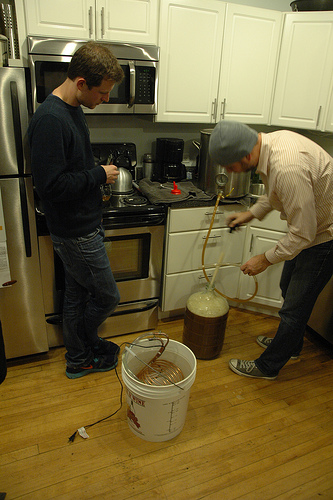 Beer brewing meets brainstorming in a fun day of product development activities inspired by Eric Ries' The Lean Startup.
To celebrate the addition of our newest project manager, Julian, we named him brewmaster for the day and to make a beer of his choice. Julian chose a Daisy Cutter clone, and our local brew supply store Brew Camp hooked us up with all of the necessary supplies.
We dubbed the day "brewstorming" because when we weren't brewing, we were working together as a team to brainstorm new product ideas. We also found time to make tasty s'mores with the fire we used to heat up the beer brewing water.
Read More ›