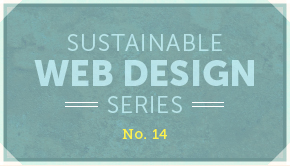 SVGs or Scalable Vector Graphics are a great and easy way to make your web designs more sustainable.
Have you ever visited a website only to find yourself waiting an eternity for the images to load? Not only is it aggravating, but it can be a serious drag on servers and their energy use. Meet SVG: a viable alternative to heavy images with a large file size.
Read More ›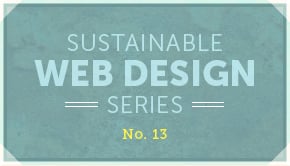 Web fonts have expanded the designer's palette and often provide a richer experience for users—but how can we make them more sustainable?
In this post, we will explore the different types of fonts that a designer can choose for a web-based project, and how each of those types of fonts impact HTTP requests, page weight and performance, and a website's sustainability.  
Read More ›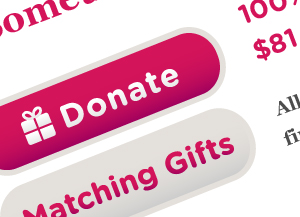 According to a new report by Nielsen Norman Group, giving money on charity websites is 7% harder than spending money on e-commerce sites. Donating physical items is even harder. For non-profit websites, social media is secondary; the top priority is to create clearer content.
The Non-profit and Charity Website Usability Report offers 224 pages and 116 design guidelines for improving the usability of essential information and processes on charity, non-profit, and NGO websites. How does your site stack up? We looked over the report's criteria to compare our work to its findings.
Read More ›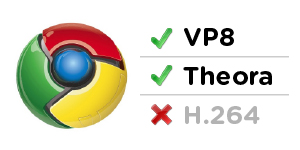 Recently, Google has announced that it will withdraw support for the H.264 video codec in lieu of its newly acquired On2 technology, which supports the WebM VP8 and Ogg Theora codecs. What does this mean for your future web video experience?
While this does sound like alien language, our crew is going to break down the logistics and discuss if Google Chrome is essentially promoting or undermining the open web. Read on and then decide for yourself.
Read More ›